Kudimahaan Tamil Full Movie Review Starring Vijay Sivan In The Lead
Sophia Loren (Author)
Published Date :

Mar 17, 2023 12:05 IST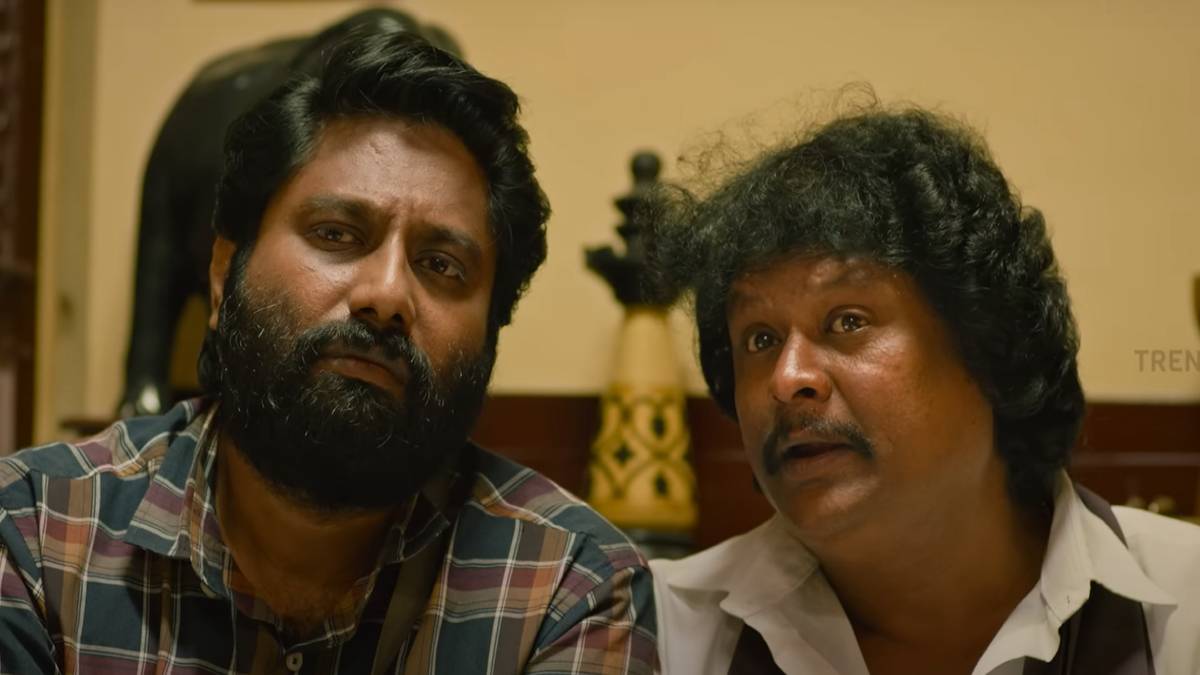 Kudimahaan Tamil movie is released in theatres today. The film has received an average response among the first show audience. The movie's sneak peek was received among the viewers.
Kudimahaan Movie Story:
Vijay Sivan is a cashier at a bank ATM. He lives with his wife and his father. At one point, Vijay Sivan gets addicted to drinks. One day, while filling out the ATM, he automatically gets drugged and puts five hundred rupee notes in the machine instead of one hundred rupees. That money goes to the customers.
Due to this, Vijay Sivan will lose his job. He wanders around looking for customers who have taken the money. Did he get the money back? What happened in his life later? Are the rest of the story.
Kudimahaan Review:
Vijay Sivan will have a problem where he gets intoxicated without drinking alcohol, and his performances are amazing. Chandini has poured out emotions in the role of a family leader. Suresh Chakravarthy, who comes as an alcoholic grandfather, has a habit of breaking eggs and drinking, dancing with his grandchild, and getting married for the second time.
The theatre shakes with laughter when Namo Narayanan, in the character of voicing for the citizens, makes a big performance as usual. The effects of drinking could also have been displayed.
Kudimahaan Movie Cast:
Kudimahaan Movie is directed by Prakash N and Produced under the banner Scenario Media Works featuring Vijay Sivan, Chandini Tamilarasan, Suresh Chakravarthy, Sethu Raman, Namo Narayanan, Kathiravan & Honest Raj. Tanuj Menon composed the music.