Losliya wants Kavin to Win the Bigg Boss 3 Tamil Show
Vijayan Sankar (Author)
Published Date :

Sep 20, 2019 11:08 IST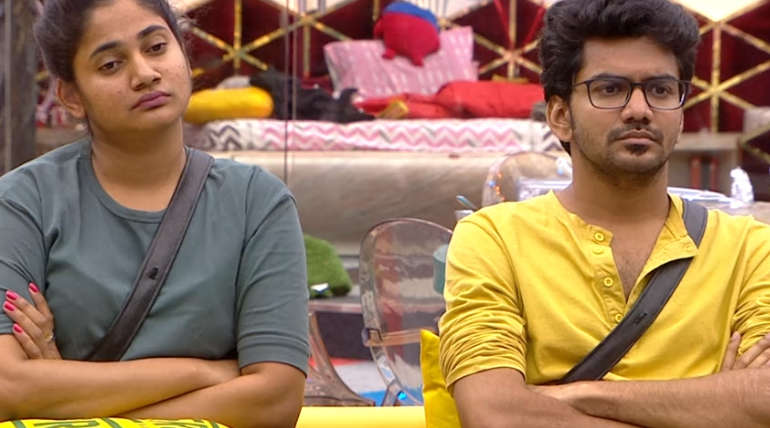 Losliya wants Kavin to win the Big Boss 3 Tamil show even at the cost of her losing it: Losliya mediates between Kavin and Sandy today morning on the 89 th day of Big Boss 3 Tamil show. As expected by many, the Kavin - Losliya affection continues to steal the final days of Big Boss 3 Tamil show. Losliya talks to Sandy of allowing Kavin to have got a better place in the tasks for the ticket finale. Losliya's voice shows genuine concern for Kavin to win the ticket finale.
What was Losliya talking to Sandy?
Sandy and Tharshan seem to sit and relax in the big boss house after the completion of the tasks for ticket finale. Only the golden egg task appears to be pending from yesterday's telecast of the Bigg Boss 3 show. Losliya starts asking Sandy, why should not Kavin, who is only now more interested in participating in the task be given a chance by him. She mentions the number giving task and asks why he gave the last place to Kavin. She also charges him of bursting the balloons of Kavin in the balloon task.
Losliya also said that he could have given the her the seventh position and should have given the sixth position to Kavin. She also accuses him of not supporting Kavin, whom he calls his best friend. To this, Sandy says that he will answer, but she should listen and not run away as usual. Losliya says okay and waits to listen to Sandy. It will be interesting to see what could be the answer by Sandy for the right question of Losliya.
Why is Losliya more concerned about Kavin than herself?
Ticket Finale will be over today and big boss will be announcing the last four during the next week. In this crucial hour of existence in the big boss house, Losliya puts Kavin staying in the house more important than that of her being there. When one is helping which he/she is capable of doing, is known as friendship. But if the same is done at the cost of losing something, it is called love for time unknown. Losliya wants Kavin to win, even if it costs her to lose the contest and leave the house.
What it is called should be known by watching the show today and also for the next 11 days to enjoy love and humanity in Bigg boss 3 Tamil show.