Love in the Air Between Kavin and Sakshi at Bigg Boss 3 Tamil House
Vijayan Sankar (Author)
Published Date :

Jul 05, 2019 11:08 IST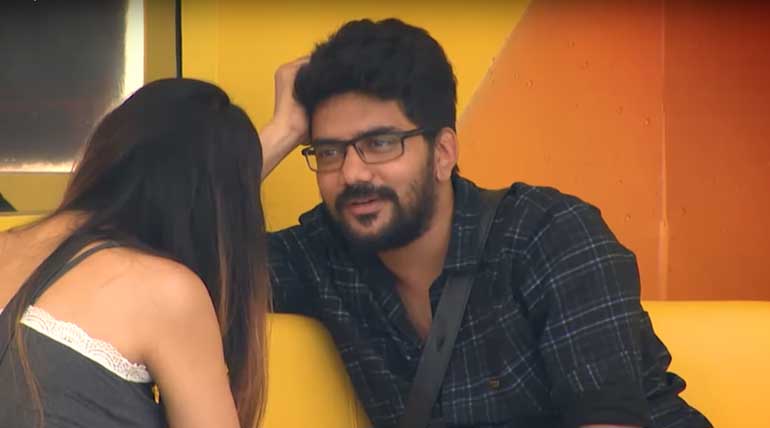 Love in the air between Kavin & Sakshi in the 1st promo – But is it genuine or fake
Today's first promo promises love in the air between Kavin and Sakshi. Yesterday also when Kavin was dressed like Sherin, it was Sakshi who was laughing all the way. She even asked Kavin not to come in front of her in that dress.
All this confirms something is going on between Kavin and Sakshi. But how this will go well with Abirami and Losliya is the exciting part for today and for tomorrow.
Elimination - the sword hanging over the head of 7 contestants:
Since Sunday will be the day of announcement of elimination, and one of the 7 contestants have to pack their bags and leave BB3. It will be an emotional moment. We can see these 7 contestants with a gloom face irrespective of the happenings in the house.
Cheran initially did not even believe he will be in the list and his face is showing the pain of being in it. Saravanan also seems to be a little dull. Fathima who took care of the food preparation in motherly care also seems to be upset.
All these three contestants were surprising inclusion in the elimination list for not only the other contestants but also for the audience. The main reason could be their lack of interest in participating in the fun or adding spice for the TRP rankings.
We have to wait till Sunday to know the real reason and the actual person eliminated.
True love of fake love:
The quizzical look of Abirami and the recent activities of Losliya seem to be in reciprocation of the chemistry between Kavin and Sakshi. But it has to be seen whether both play a ploy or in a real relationship.
For today it is going to be as per the first promo the love affair in the open and reactions of the others mainly, Abirami and Losliya. After a fun-filled episode yesterday, today it is going to be the love episode before the storm of elimination dawns from tomorrow.