Maanaadu Movie Release On November 25 Stepped Out From Diwali Release
Sophia Loren (Author)
Published Date :

Oct 18, 2021 14:36 IST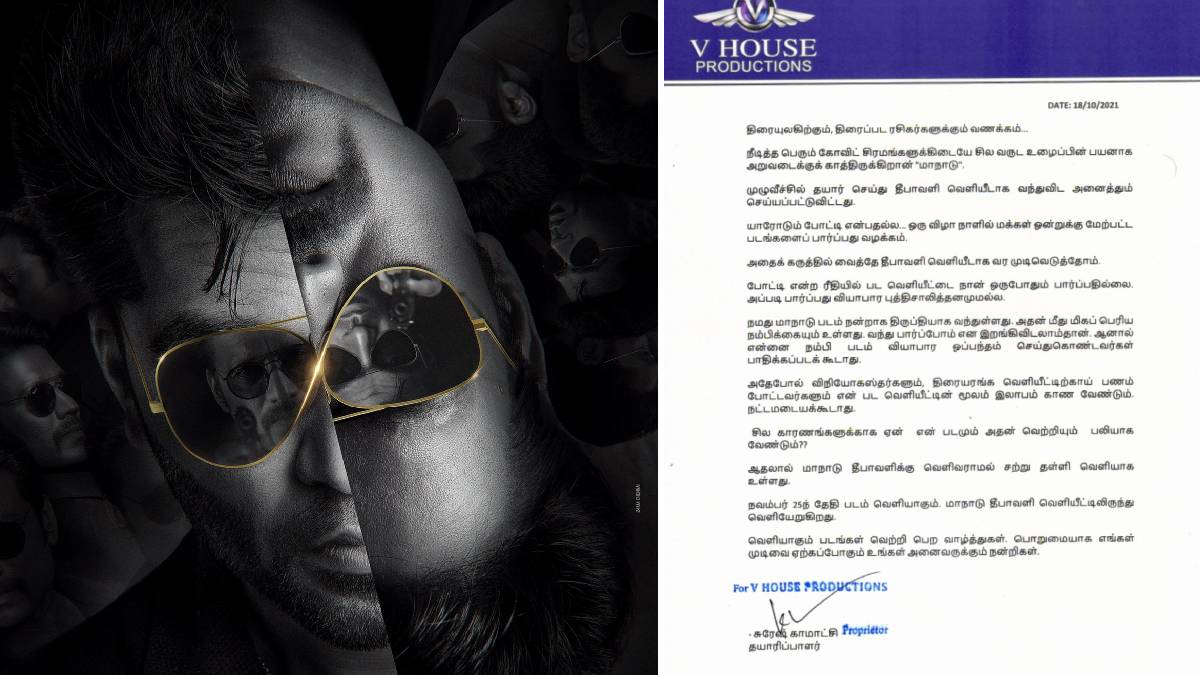 Producer Suresh Kamatchi has said that the film 'Maanaadu' will not be released for Diwali. This has saddened the Simbu fans.
The Maanaadu film directed by Venkat Prabhu and starring Simbu had created great anticipation among the fans. The music composer of this film 'Maanaadu' is Yuvan Shanker Raja, and it is going to be the combo of Yuvan and STR. The Maanaadu film has now pulled out of the Diwali race as the film was expected to be released for Diwali.
The film Maanaadu is set to release on November 25. In a statement, producer Suresh Kamatchi said, "Every effort has been made to prepare and release Maanaadu in full swing. It is not a competition with anyone.
It is customary for people to see more than one movie on the day of the festival. With that in mind, we decided to come out with a Diwali release."
It is not wise to look at film releases as a competition. Those who have made a film business deal with me should not be affected. As well as distributors and those who put money into theatrical releases should profit from my film release; Not to be missed.
Therefore, the Maanaadu has been postponed for Deepavali. The film Maanaadu is set to release on November 25. 'Maanaadu' stepping out of Diwali release.