Magamuni Movie Review: Does Not Incite Fun But Instils Social Cause
Anusha Sathish (Author)
Published Date :

Sep 06, 2019 17:36 IST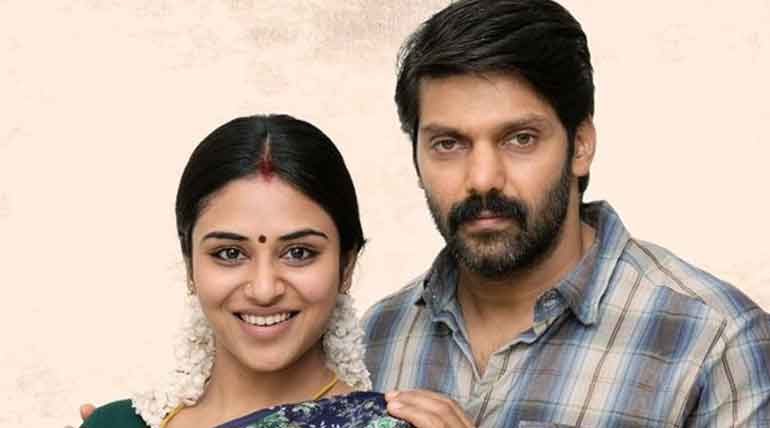 Magamuni does not incite fun but instils social cause
Next to Mounaguru director Santha Kumar has given an exemplary film for the new generation India packaging all the social atrocities in the movie. Gnanavel Raja Productions "Magamuni" hits the screen today with huge expectations. Definitely, the movie is not an entertainer but engaging the audience with the right mix of the prevailing conditions of the society. A mentally challenged women left her kids in the streets. they have been brought up in a different environment, and finally, they meet. Till the end audience hooked up, and it is very hard to comprehend the twist until it is revealed at the end. The major twist was disclosed at the end, and though it sounds confusing, it was much required in the movie.
Caste plays a major role in society until now. Though we speak much about the millennial revolution, the prevailing issues are still on the cards. The politics and sequential events are well sculpted and given. The movie will not entice all the audience, but social caretakers and reformers will enjoy the movie. The screenplay was excellently configured with no time given for the audience to take their eyes off from the screen. The dialogue should be carefully watched and grasped to gain more information and kudos to the writer for delivering such a beautiful sequence.
The BGM was promptly played though the music has not touched the expectations. Arya exhibits his acting skills to such an extent where the total industry and the onlookers have been taken by surprise. Where was Arya hiding all these skills so far? Is what the question arose from the public. Body language and visages are brilliantly expressed. Both the actresses Mahima and Indhuja performed their part sharply, which was the major requirement for the movie. Editing plays a vital role, and Sabu Joseph has not disappointed us with his "wao" editing skills. The cinematography does nail the audience eyes on the screen Arun Padmanabhan has done it extremely well. Biriyani Anda and Sekizhar Kamba ramayanam dialogues bring glee in audience face. To paraphrase, the movie is worth watching once in theatres.
https://youtu.be/E4ra1FQUNsY