Maharshi The Milestone Celebration of Mahesh Babu
Mahalakshmi Chandramohan (Author)
Published Date :

May 09, 2019 10:37 IST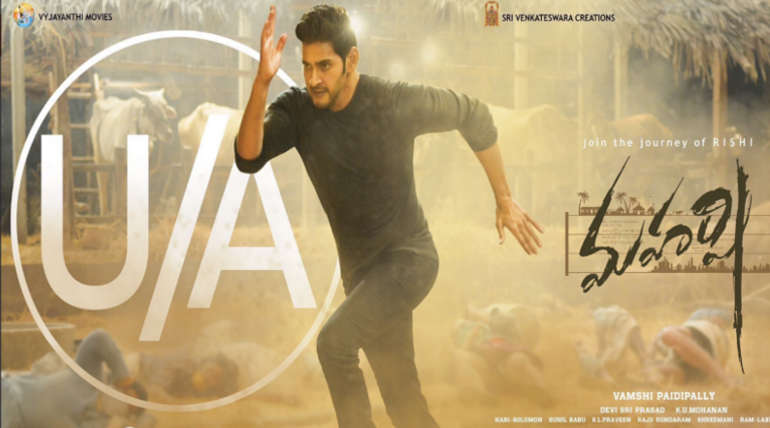 Mahesh Babu's 25th film is thrashing the screens, today (May 9). Maharshi is said to flaunt the journey of success of a young man.
The Excited Squad: The actor Mahesh Babu overwhelmingly affirms that he had goosebumps after the director's narration.
The director Vamsi Paidipally expresses his gratitude over his opportunity to work with the Tollywood Superstar. In a press meet, he has opened up that working with Mahesh Babu was like his dream come true and it wasn't a planned project to be his 25th release. He feels immensely pleasured of this timely release.
Actress Pooja Hegde feels much excited about her good fortune to take part in his milestone shot. She feels lucky for her debut with Mahesh Babu on his landmark film. Allari Naresh is playing a supporting role with Mahesh Babu.
Rhythmical Mix: The background music is worked by Devi Sri Prasath. The movie playlist has six tunes. Only two scheduled for the duet and the remaining focussed to intensify the situations and for his heroic portrayal.
A Trial Blow: The trailer was a tremendous glimpse that revealed the audience of its fierce shot behind. It is read that Mahesh Babu slides between three distinctive roles in the film. The teaser also had strong punch dialogues tempting the fan crew to blast out at the theatres.
A Tri-Dimensional Performance: He plays the role of CEO of a giant company where he is uplifted to demonstrate himself to be a victorious businessman. The part of the film that illustrated him as a college guy is anticipated to be an attractive portion for the general audience. The significant part of the film is his role in supporting the farmers and the scenes that elegantly captured his humbled working on fields
Screenplay Prognosis: The first half of the film is surfaced with entertainment and romance. The second half is a sensitive portion that is sequentially shot with thrilling actions and emotions. A part of the film had intensively portrayed his bonding with Pooja and Naresh.
Added Toppings: It is being told that the film is about for its remake in Tamil. Pokkiri was a delightful movie for Ilayathalapathy Vijay. Similarly, Maharishi's typical version in Tamil is expected to be taken up by Vijay.
Maharishi is expected to be an extended celebration.