Mama Calm Ah Song By CWC Pavithra, Josh Vivian, Gana Bala Is On Trend
Sophia Loren (Author)
Published Date :

Jun 11, 2021 13:33 IST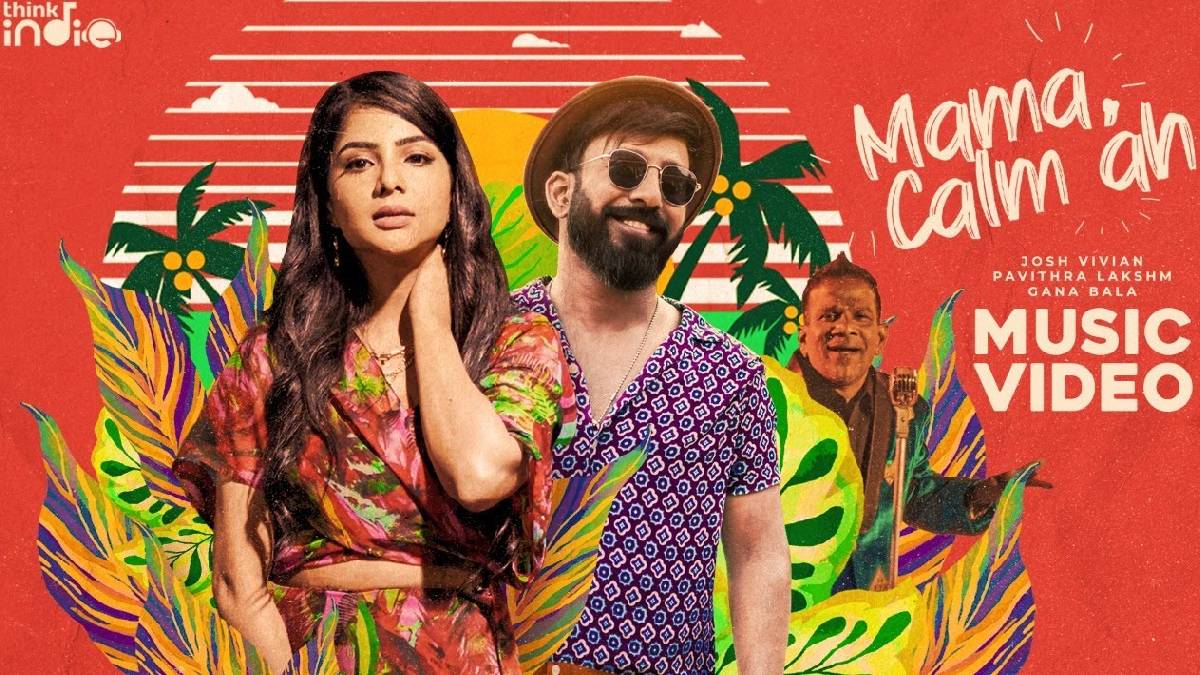 Album songs are attracting the youngsters in recent day. Tamil albums are hitting strikes among teenagers and young hearts. The celebrities are popping in album songs with dance and music.
Tamil Independent song by Dhee and ft. Arivu Enjoy Enjaami was a worldwide talk which reached millions of people, and it received global appreciation. The song is still on-trend on social media platforms.
Many independent songs gathered good positive responses even after the month of their releases. Kutty patas song by the artists Santhosh Dhayanidhi and Rakshitha Suresh reached many hearts, especially among the girls, and the only reason is Ashwin, who is the current charming boy of south Indian girls.
Asku Maaro Dharan Kumar ft. K. Shivangi featuring Kavin and Teju Ashwini was also at height on Trend after its release. Many fans were shocked and couldn't believe that the female voice is sung by Shivangi because it was unrelatable.
Shivangi has already captured the hearts of many people by her cuteness, naughtiness and voice. It is happy to see the Vijay TV celebrities from Cook with Comali contestants on-screen as actors and actresses. It is clear that most fans miss cook with comali show. Especially the constants and the fun and entertainment that the viewers get in that one hour cannot be expressed in words.
Contestant Deepa has become a key celebrity with the hashtag Deepa ka, and she loved by all with zero haters. There are many things to be learned from her, especially the positive vibe and easy-going character. She has been interviewed by many, and those interviews are viewed by many.
And now the song of Pavithra Lakshmi Josh Vivian - Mama Calm Ah ft. Gana Bala is going viral on Youtube with the hashtag trending. Think music India has released the song, and 1, 75 lakhs views have crossed in few hours.
The fans of Gana Bala and Pavithra are celebrating the song for its unique gana lyrics with English words. The choreography is well set in the music with colorful costumes. The background of the song suits well with the song and act.
Most of the comments for this song come with the name pugazh, which is expected. Many fans requested pugazh to join the next album with Pavithra. Fans thought that the song would have been more entertaining if Pugazh had joined.
Pugazh is now busy with blogging and entertaining fans on social media. The followers on Instagram have reached 2.6 million, which must be celebrated. And to note, most of the Tamil cook with comali fans are expecting the CWC contestants in the upcoming BiggBoss season.
Enjoy the song Mama Calm Ah on Youtube. The song is now trending on social media as WhatsApp status and Instagram stories with like hits and comments. The reach of independent songs is high in recent days, and it is happy to see many youngsters are coming forward with beautiful lyrics and amazing music.