Rani Mukerji Says the Mardaani 2 is About Real Life Women Cops
Sivaranjani Soundararaj (Author)
Published Date :

Dec 09, 2019 14:50 IST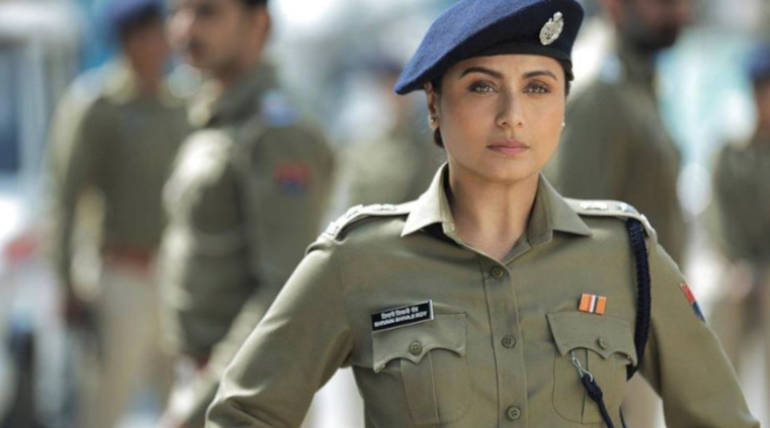 Rani Mukerji's social responsibility of women leaps more in Mardaani 2: Mardaani 2 is an upcoming social action thriller film all set to attack the arrogant opposite genders existing in India on the big screens this December 13, 2019. The women action drama casts Rani Mukerji as Inspector Shivani Shivaji Roy in the Mardaani franchise, and the lead actress is all proud enough to be the cause for some societal goodness through her films.
The Bollywood actress Rani Mukerji expresses that playing an imaginary cop in Mardaani 2 as Shivani Roy helps her to expose her anger on the problems faced by women, through films.
In 2014 Mardaani starring the same lead actress became a commercial success portraying the people trafficking in Indian mafia by uncovering the teenage girl's kidnap case. Rani Mukerji never stops with the Mardaani masculine story despite the continual societal unfairness by men to women pushes the team to produce the Mardaani 2 series.
The bold actress Rani Mukerji says that Mardaani 2 franchise film deals with the reality faced by the original cops wielding in the cases of true events. The actor believes her character's superpower is empathy in doing Mardaani 2 because one cannot act in the real issues without feeling it, she adds.
Shivani Roy is a strong, courageous woman stewarding all female cops who saved our country without peculiar acknowledgment, Rani Mukerji dedicates Shivani's Mardaani 2 drama to all the female police officers out there in the country working tirelessly.
Rani Mukerji opens up Why always men cops in deserving bravery around the country? It's time to honor the brave women police officers at least in real, imaginary drama and remember their existence after this Mardaani 2. The heroic actress says that she is here to break the myth of valiant male cops on the screen via Mardaani by inculcating women bravery too in the mainstream cinema larger than life cops.
Rani strongly conveys her urge to talk about women's safety in films and the Nirbhaya gangrape incident developed as Mardaani in 2014, directed by Pradeep Sarkar. Mardaani film was born as rage to the Nirbhaya case where the anger induced more energy and urge to give a positive awareness message to the country's women about the threats. The only way to channelize the anger is by filming the reality, she adds.
The bravery drama Mardaani 2 plots around the inspector Shivani Roy and her courage to find the young serial rapists as a juvenile criminal and representing women cops are no longer less than males with a mystic thrill.
Rani Mukerji, as Shivani Roy catches the male arrogance around the country ferociously on theatres. Witness the women empowerment this December 13 through Mardaani 2.