May 2022 Tamil Movies Theatre And OTT Release List
Sophia Loren (Author)
Published Date :

May 02, 2022 15:41 IST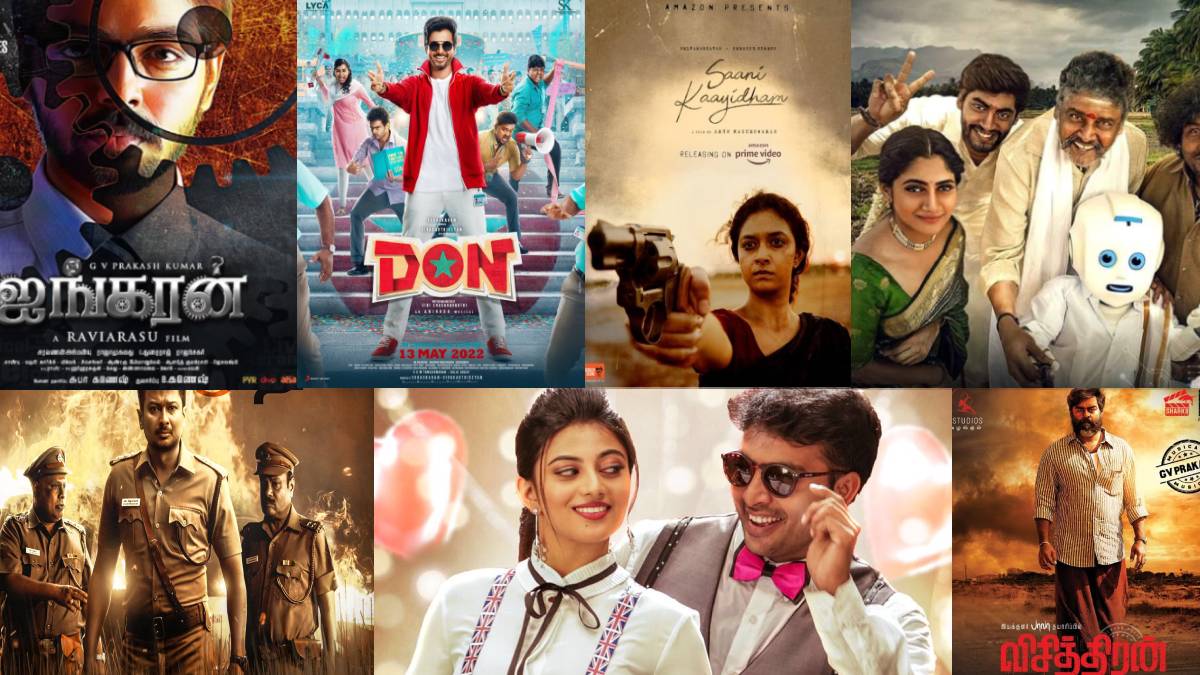 The list of Tamil movies to be released this May month has come out. April 2022 Tamil movies roared heavily with the release of Beast, KGF 2 and Kaathu Vaakula Rendu Kadhal. In addition to that, many movies were also released on both theatre and OTT platforms. Let us now check into the May 2022 movie to be released in theatres and OTT.
In the first week of May, five movies are in the list for the theatrical list. Ayngaran (May 5), Titanic Kadhalum Kavundhu Pogum (May 6), Visithiran (May 6), Doctor Strange in the Multiverse of Madness (May 6), Koogle Kuttapa (May 6) will be released. Saani Kaayidham (May 06) will be released on Amazon Prime.
In the second week, Don (May 13) and Pattampoochi (May 13) will be released in theatres. When it comes to OTT releases, The Kashmir Files will be released in the Zee5 and also, it is expected that the Beast movie starring Vijay will be released on SunNext and Netflix in the second week of May.
In the third week, Nenjuku Needhi (May 20), Maamanithan (May 24). In the fourth week of May, Maha ( May 27) and KGF 2 are expected to be released on the OTT platform. In the last week of May, Stranger things Part 4 (May 27), the movie will be released on the OTT platform directly.
Along with this, it is expected that Cobra, Kuruthi Aattam, Tamilarasan, Idi Muzhakam, Kaadhal Conditions Apply, Nadhi, Sardar, Adhigaram, D Block, Corona Kumar, Gandhi Talks, Kannagi, Contractor Nesamani and Azhigiye Kanne will be released.