Maya Nizhal Tamil Full Movie Review Starring Nayanthara And Kunchacko
Sophia Loren (Author)
Published Date :

Oct 30, 2021 15:12 IST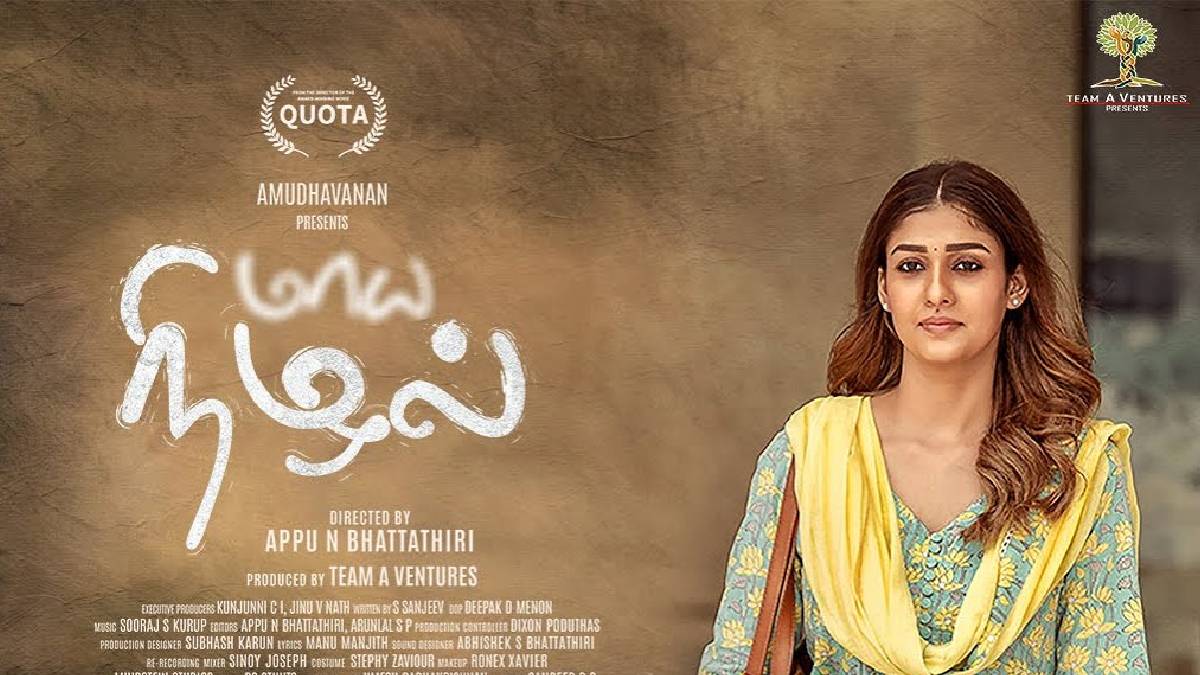 Many good entertaining family movies have been released in Malayalam in theatres and on OTT platforms in the last few months. Among those movies, Nizhal is one such good movie. The film has already been released in Malayalam, and now it is dubbed into a Tamil movie as Maya Nizhal.
Recent Malayalam movies Home, Bhramam, Kuruthi movies were liked by many and watched by non-Malayali fans as well. Home Malayalam movie gathered good reviews, and it is one of the best family entertainment movies.
When Nizhal Malayalam movie was released, many Tamil cinema fans also watched the movie as Nayanthara is one of the lead roles in the film. Maya Nizhal Tamil movie is a dubbed movie from the original Nizhal.
Maya Nizhal begins as a normal psycho-thriller, turns into a horror story, and ends again as a psycho-thriller. Most of the audience had a question on whether this movie is thriller or horror genre. Like in ghost movies, they have a couple of horror scenes.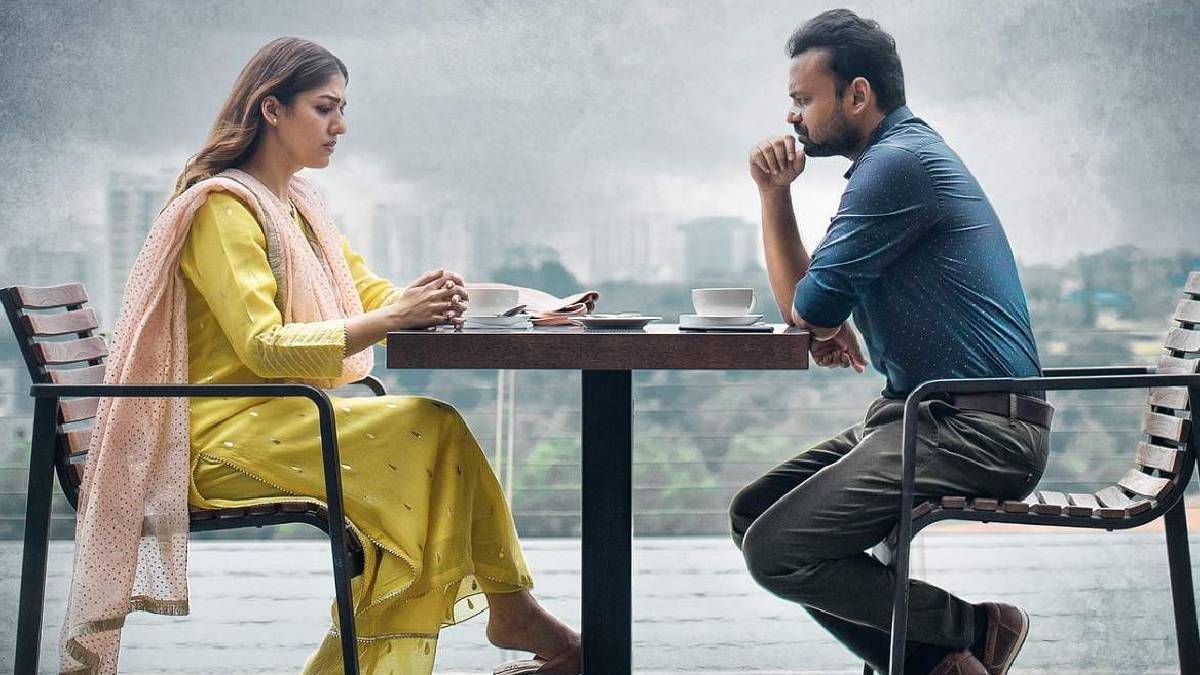 Judicial Magistrate Kunchacko Bhoban will meet up with a big accident and will be under treatment with his doctor friend Dr Shalini, a psychologist. During the frequent visit, she will share the word about a little boy Nitin. The little boy once narrated the stories about crime thrillers that happened 30 years when the class teacher asked students to tell a story.
This triggered the curiosity of the hero, and he wished to meet the little boy. He then acquaints with a boy named Nitin while recovering from the mental health damage caused by accident. Kunchako Boban tries hard to communicate with Nayanthara (Sharmila), Nitin's mother. But she refuses as she is concerned about her son.
Later she will be worried about her son and comes forward to know what is happening in her son's life. Following the investigation will begin with the story narrated by the Kid, and many mysterious happenings will take place. This will bring the curiosity to know what will happen next.
Kunchako Boban tries to unravel the mystery of how the boy came to know about the murders. But only after that do many tragic events take place one after the other. Did Kunchako Boban finally discover the riddle of the murders? What are traumatic events? It is the other part of the movie.
Since it is a dubbed movie, the originality of the movie is lost, and the lip-sync might be disturbing in some scenes. All the characters have done justice to their role. The movie must be appreciated for its storyline and cinematography.
Directed by Appu N. Bhattathiri, the Maya Nizhal Tamil movie is produced by Anto Joseph Film Company and Melange Film House in association with Tentpole Movies. The movie stars Kunchacko Boban, Nayanthara, Izin Hash, Rony David, Saiju Kurup, Lal, Rajesh Hebbar, Jolly Chirayath, Vinod Kovoor, Divya Prabha and many others.
Maya Nizhal Tamil movie is a complete family entertaining Tamil Mystery thriller movie. The movie has no adult content, and its Malayalam version Nizhal is streaming on Amazon Prime. Watch Maya Nizhal Tamil movie in theatres.