Miga Miga Avasaram Review: Unknown Truth, Beautiful Creation
Vijayan Sankar (Author)
Published Date :

Nov 08, 2019 21:18 IST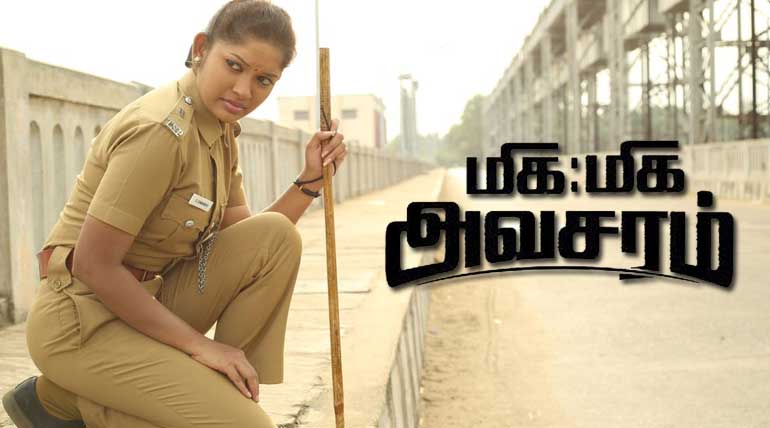 Miga Miga Avasaram Review: Unknown Truth, Beautiful Creation: Miga Miga Avasaram a good short movie on the big screen: In recent days, not any film with such an appropriate title could have come in Tamil cinema like Miga Miga Avasram movie released today.
Along with Vetrimaaran's Grass Root Film Company, Producer Suresh Kamatchi has directed and produced by his production company V House Productions. This could be Vetrimaaran's other best film as a producer after his spectacular success with Asuran.
Sri Priyanka plays the lead role of a lady constable harassed by the antagonist inspector. Sri Priyanka has already worked with Suresh Kamatchi's 2015 movie Kangaroo and carries the film on her shoulders.
The plot of the story is simple, but the lack of basic cinematic requirements makes it like watching a short film. But since it is focusing on the difficulties of working women who face the hazards of work nature and their superiors' torture will sure be welcome by them.
The plot of Miga Miga Avasaram: A leader is visiting a place, and three people are trying to kill him, and the police provide the security for the coming leader. The difficulty of a women police constable played by Sri Priyanka due to her superior inspector played by Vazhukku Enn Muthuraman is the storyline.
Every day we watch many police constables stand on the road for security and other reasons. After watching this movie, we will not have any more anger and different will feelings for them. That is the strength of Suresh Kamatchi's direction in bringing out the difficulty of the police and especially the women police on duty.
It is this core strength that has made Vetrimaaran to help produce the movie for him. With proper star cast and other essential elements could have made this movie a box office hit. But being taken with a low budget, it could sure help Suresh Kamatchi to take back his investment and hard work return easily.
The movie is a sure watch for those who love movies irrespective of their essential elements and could be enjoyed by womenfolk who have a link with the Sri Priyanka's suffering in work. For others, it could be like watching an excellent short movie on a big screen.