Minister Kadambur Raju Says Centralized Online Movie Ticket Booking in all Tamil Nadu Theatres
Vijayan Sankar (Author)
Published Date :

Sep 06, 2019 18:17 IST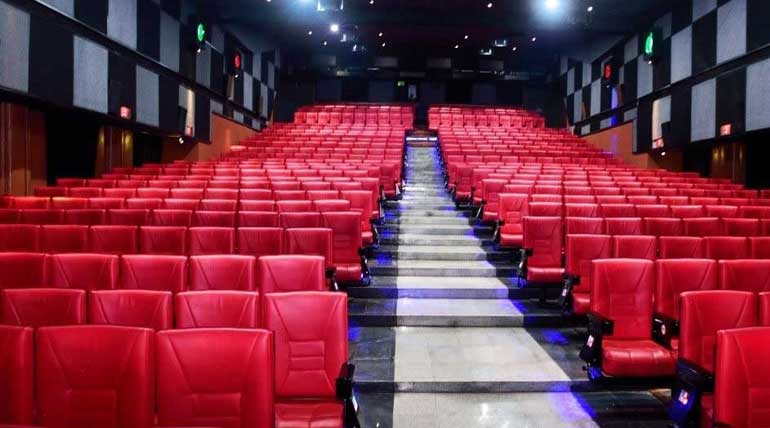 Kadambur Raju, Minister of information and publicity, says all grievances of people coming to theatres will be solved by government
Minister for information and publicity, Kadambur Raju held talks with theatre owners, producers, and directors to regularize movie tickets online. He spoke to the PRESS after the meeting and confirmed that there would be one more meeting next week. He assured all the public grievances on the cost of tickets, parking fees, snacks cost, and many more will be solved by the government. He was accompanied by direct Bharathi Raja, Abhirami Ramanathan, and Isari Ganesh.
People suffering due to high cost of theatre tickets:
The evolution in cinema has been drastic in the last few years to all concerned. If the film producers are facing the crunch of lack of audience due to piracy, the public feels it hard to pay a huge amount to tickets in theatres. Also, the parking fees, online booking charges, cost of snacks, and many more make people run away from the theatres. To bring back the people to theaters, the said meeting has been arranged.
Bharathi Raja & Abhirami Ramanathan spoke to Press:
Speaking after the meeting, the renowned director Bharathi Raja told all the grievances are discussed in the meeting. Abhirami Ramanathan also was praising the government for its efforts.
But what is the government proposing to do?
Various talks are going around of the government's plan of a centralized online like
Making a booking of all tickets in nearly 1000 theatres compulsory
A government website or app will be installed for all the online booking
The government will monitor each and every ticket sold for its cost and tax concerns
A proper mechanism for online booking across Tamil Nadu for even the theatres in small towns to be online
Other grievances of the people to be addressed by the government
The Tamil Film field is already in doldrums. There are few to come to theatres, and even the big-budget starring big stars run only for one or two weeks. Nothing much to say about the other movies. To add salt to the wound, Tamil Rockers is doing enough damage to the filmmakers. Now, this new proposal of the Tamil Nadu government is going to help the film industry and facilitate the people to come to theatres will be known soon.