Money Heist Season 5: Watch Money Heist Season 5 Trailer Release
Sophia Loren (Author)
Published Date :

Aug 03, 2021 09:01 IST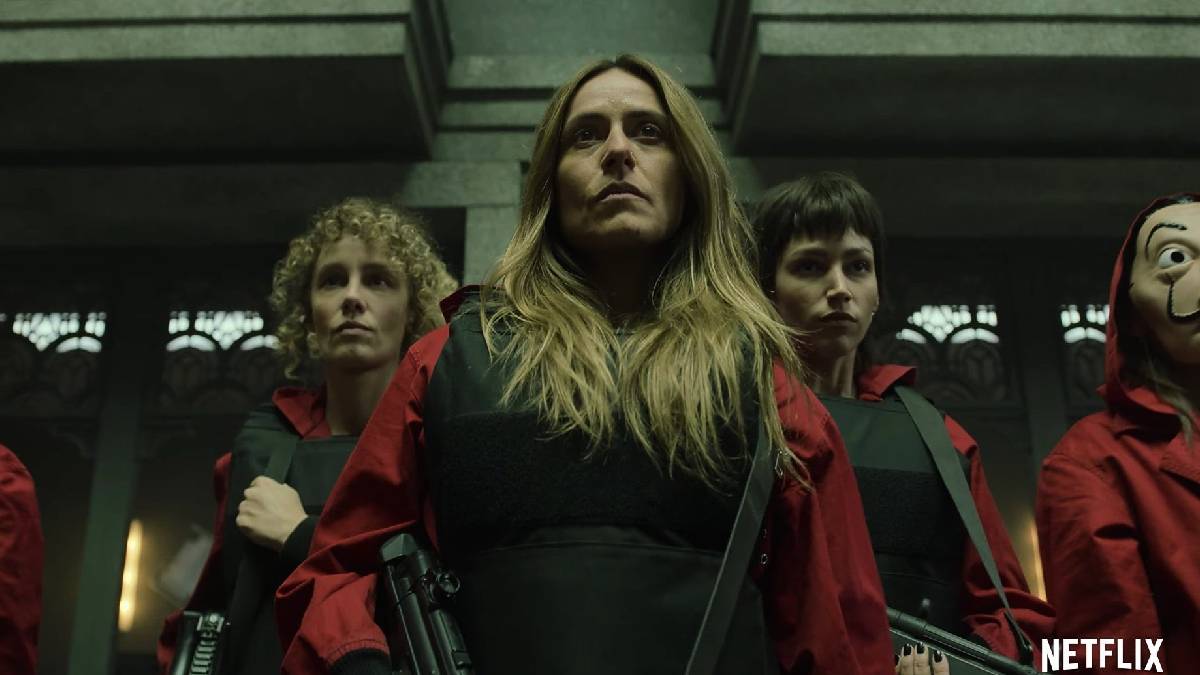 The most awaited trailer of Money Heist Season 5 is released after lumps of expectations. The announcement on the release of the Final season of Money Heist was shooted a week ago by Netflix, and now the trailer is finally released.
The trailer has popped with fires and shoots, which triggers curiosity among the viewers. Money Heist is not a normal series, whereas it has some uniques kinds of stuff that garbs attention worldwide. Each and every season and episode of Money heist are celebrated globally.
The reach of Money Heist was beyond expectations as it gathered attention worldwide and the fans base for Money Heist is at every corner. Money Heist cannot be simply described as crime drama; instead, it is a combo wrapped with twists and turns, romance, thrill, betrayal and action.
Will the Professor be arrested, or will she joined the gang in season 5 is the big question in the minds of the money heist fans. The chances are less because we know the brilliance of the Professor. The story flows in the plan of Professor with the perfect twits and turns. More than the heist group, viewers believe in the Professor in most of the scenes.
The early season was screened in singles volumes, and as announced, the final season shoots with two volumes; the first volume is set to release on September 3, and the other volume pops on December 3. Season 5 is loaded with enthusiasm and expectations. Will the expectations be fulfilled?
Money Heist Season four ended with the role of the Professor as his intention was found by Sierra, and she holds the gun in Professor's head. In the last episode, it can be noticed that Raquel Murillo gets reunited with the heist members in the Bank of Spain while Gandia was unconscious. Gandia was the reason behind the death of Nairobi, which is still painful to accept that she is no more in Money Heist.
When it comes to the characters in Money Heist Season 5, it is sure that Tokyo, Professor, Lisbon, Rio, Denver, Stockholm, Palermo, Helsinki, Bogota, and Marsella can be seen but the other minor characters are not clearly listed.
It is hard to accept that this is the end of Money Heist as the Crime drama wrapped up entirely with the conclusion. Netflix has confirmed this show is getting a new adaptation that will be re-made in Korean. Without a doubt, the money heist fans will watch the Korean version without regrets.
Keeping calm is not an option.
THE #MONEYHEIST SEASON 5 TRAILER IS HERE ?#LCDP5 @lacasadepapel pic.twitter.com/Cov39xPwqK

— Netflix India (@NetflixIndia) August 2, 2021