Money Heist Season 5: Release date and the updates
Gokul Saravanan (Author)
Published Date :

Mar 19, 2021 14:08 IST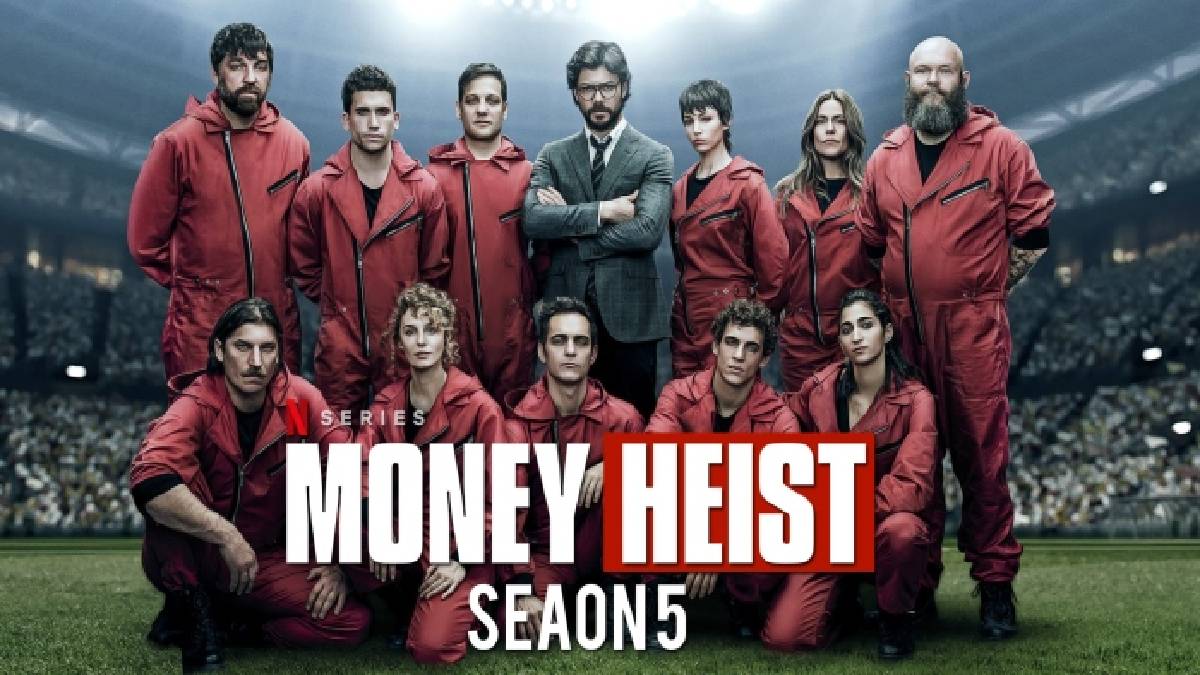 Here comes the dual treat for the fans of Money Heist (La Casa de Papel). Money Heist season five with ten episodes is set to release on April 2021 if there this no Covid intervention else it will release after the month of September, says Netflix. Money Heist can be described as a crime drama with a combo of twists, romance, thrill, and action.
Season four ended with the heist members as they try to escape from the bank of Spain. In the last episode, it can be noticed that Libson gets reunited with the heist members in the bank while Gandia was unconscious. And so it is expected that season five might be followed by season four.
The fifth season comes up with any questions regarding the role of the professor as his intention was found by Sierra, and she holds the gun onto his head and said ' Checkmate.' The bike scene of Tokyo in season 2 and the song Bella Ciao and the cunning and brilliancy of the professor, and many other incidents from the movie captured the fans' hearts.
The reason behind the delay of season five is that the characters were put in an irreversible situation. As every individual character plays significant roles, it is undeniable to flat the roles.
It is expected to see Tokyo, Professor, Lisbon, Rio, Denver, Stockholm, Palermo, Helsinki, Bogota, Marsella on season five. In contrast, Nairobi is killed in season five, so there will be no return chance for her to be on screen.
Netflix has also released the first image of Criado with Berlin, which seems he might be a part of the team. Heist fans expect war in season five because Pina said there would be a war coming in the final in an interview with Entertainment weekly.
Although it is hard to accept that this is the end of Money Heist, Netflix has confirmed this show is getting a new adaptation that will be re-made in Korean.