Monster Tamil Movie Review Sj Suryah Stolen the Limelight
Vijayan Sankar (Author)
Published Date :

May 17, 2019 17:58 IST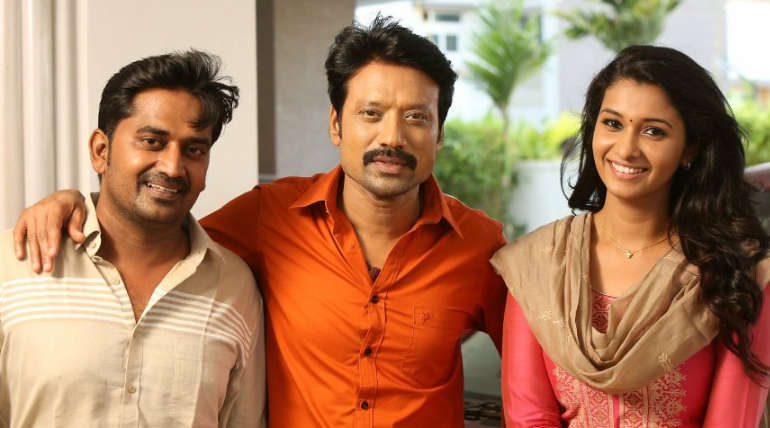 Audience reactions to today released Monster Tamil movie
Still, movies in theaters is an experience for many. Even though television and internet have stolen the limelight of the theatre visits, it is like a trip to kids. Being on the last few days of the task of going back to school, it will be a great relief to see a comedy film like Monster. The film crew, including Director Nelson Venkatesa's sole aim, is to make the kids happy. It also makes the kids bring in their whole family. The movie seems to be treat for both the kids and the family.
Audience views on Monster
Many audiences thought that the movie was not boring for even a minute. The songs were great and melodious. Especially the song Anthi Malai Neram seems to be well received by the audience. Many expressed that this song could be one of the biggest hit songs of 2019.
Audiences views of the acting of S J Surya
SJ Surya nowadays doing all kinds of roles, including villain roles has made a hilarious comedy film. His face expressions like in other movies perfectly suit for the comedy scenes of Monster. Kids enjoy his unique facial expressions for the scenes. Even his body language suits well for comedy scenes. It is the first certificate film of SJ Surya. And hence there is no need for the family to view together his comedy scenes.
Director Nelson Venkatesan appreciated well by audience
With his romantic previous film oru nal koothu backing, the director has done his job well. Keeping in view of the audience he made a hilarious comedy film which is entertaining throughout the film. Audiences enjoyed Monster for the songs of music director Justin Prabakaran. Viewers confirm that the songs are going to be the not only favorites of the year. The audience appreciated the well-crafted scenes for a wholesome family entertainment of the movie.