Mugen Outright Emotions Expected but Escaped Elimination in Bigg Boss 3 Tamil House
Anusha Sathish (Author)
Published Date :

Aug 05, 2019 23:20 IST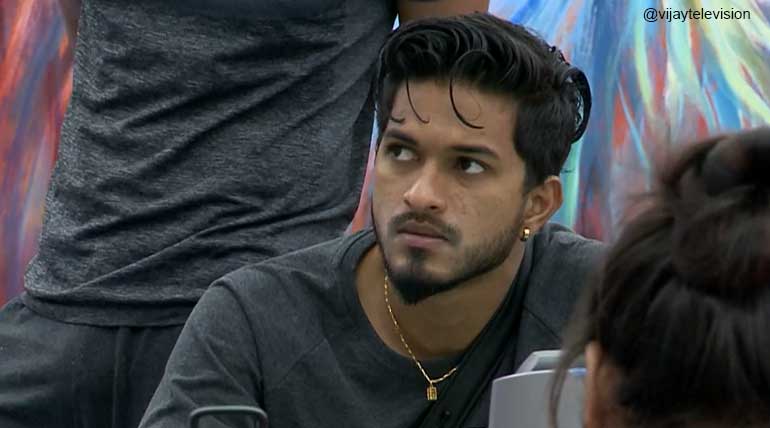 Bigg Boss Tamil 3 season's weekly courtesy has started where unlike last week contestants were asked to come to the confession room for nomination procedure. Surprise in the nomination was just for a week where contestants were asked to nominate transparently. It was much expected that at least one or two would nominate Mugen for his violent behaviour.
Mugen being a captain he was out of the dangerous zone. Of course, emotions, when crossed, can not be controlled but need an outlet. But this behaviour does not match his previous traits shown. Abirami was expressing her possessiveness towards him, which he could have handled in other ways.
Mugen was a munchy kid from the beginning of the Bigg Boss house. He is lovable and falls prey for sentiments. It was explicitly shown in the case of Reshma's nomination and elimination. He also did not confess his love towards Abirami. He was very clear in his stand. The issues arose when Mugen had friendly talks with Sakshi. It was not something serious which demanded these emotions from Abirami. However, not sure for content sake Abirami played this way of is it indeed an emotion??
Abirami reacted that she already told Mugen on her jealousy if he speaks to other girls in the house. When Sakshi asked whether Abi is uncomfortable on her friendly relationship with Mugen, not a second she thought but said: "yes I am and I informed Mugen previously about this." Later she went to her confinement and started crying. It was noticeable, and everyone's attention skewed towards her.
Finally, Mugen came to console her where she broke out, unable to control her tears. It was not looking pity but irritating. It does not mean that Mugen's behaviour was approved. Very bad from both the sides where it was looking obvious that they both needed to give some content and the sequential activities happened for the same. Does the captainship of Mugen save him from the nomination?? It is a narrow escape.