My Dear Bootham Movie Starring Prabhudeva Review, Film For Children
Sophia Loren (Author)
Published Date :

Jul 15, 2022 11:53 IST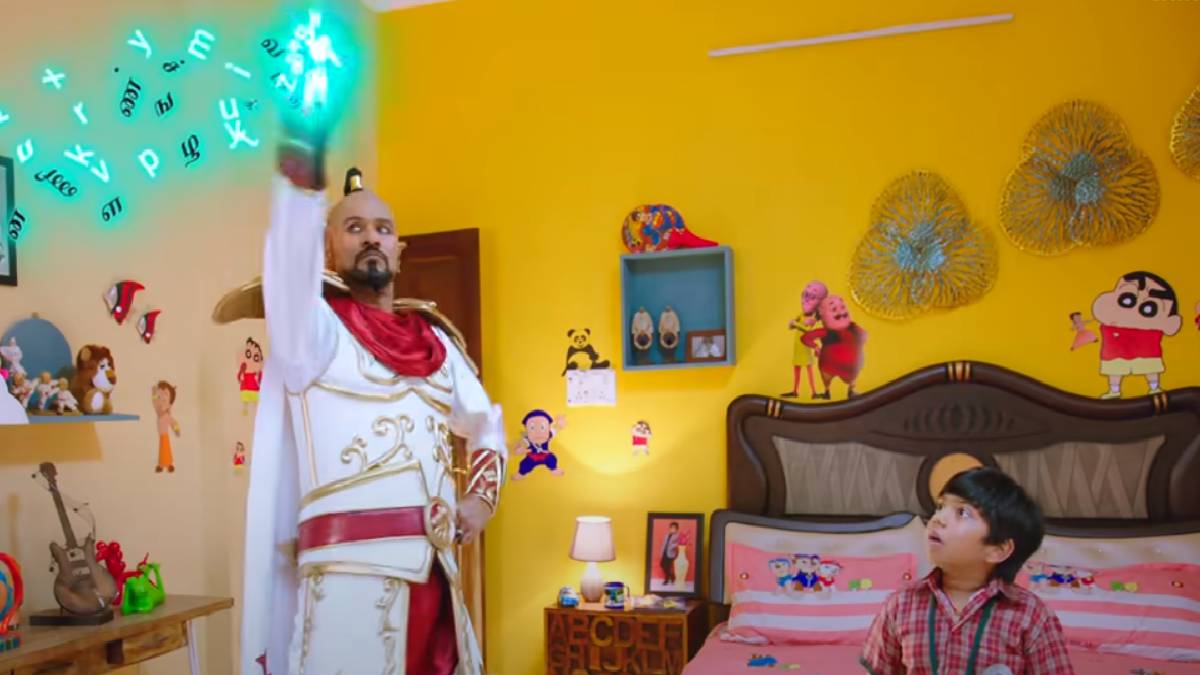 My Dear Bootham movie directed by N. Ragavan and produced by Ramesh P Pillai, is released in theatres today. Children widely enjoy the movie.
My Dear Bootham is a story about Karkimuki (Prabhudeva), the Genie of the father, who buys the curse of the son from the sage and turns him into a puppet. The protagonist frees the Genie that is trapped, who, in turn, solves the former's troubles with his magical powers. Prabhu Deva turns into a Bootham that does what Ashwanth Ashokkumar needs who freed him. The Genie has to do one thing go back to his world and join his son, did Thirunavukarasu do it? Did the Bootham Get back to its world? That is the story of the film.
My Dear Bootham is a movie made entirely targeting children. Moreover, children below ten years of age will enjoy this movie. Ashwanth Ashokkumar is acting in this film and has a problem with Stammering. Because of that, his fellow students tease him severely at school. Bigg Boss Samyuktha, who comes as a teacher, has done a good performance.
The film's biggest strengths are Prabhu Deva's and Ashwanth Ashok Kumar's performances. Both of them excel in emotional scenes rather than funny scenes. The director's attempt to bring in the social concept in the screenplay to appeal to children is a plus point for the film.
All the characters, including supporting actors, have done justice to their roles. Imman music is an additional plus to the Movie, My Dear Bootham. It is an amazing movie for kids with a blend of Comedy and Emotion. It pops positive thoughts to the children.
Although the movie targets children, many VFX errors exist, and over-animation has spoiled view scenes. But when it comes to Children's watch, it is not a big deal.
Prabhu Deva, Ramya Nambessan, and Ashwanth Ashokkumar are the lead stars in the movie My Dear Bootham. Watch My Dear Bootham in theatres from today with children.