Natchathiram Nagargirathu Tamil Full Movie By Pa Ranjith Review
Thangaraja Palaniappan (Author)
Published Date :

Sep 01, 2022 14:54 IST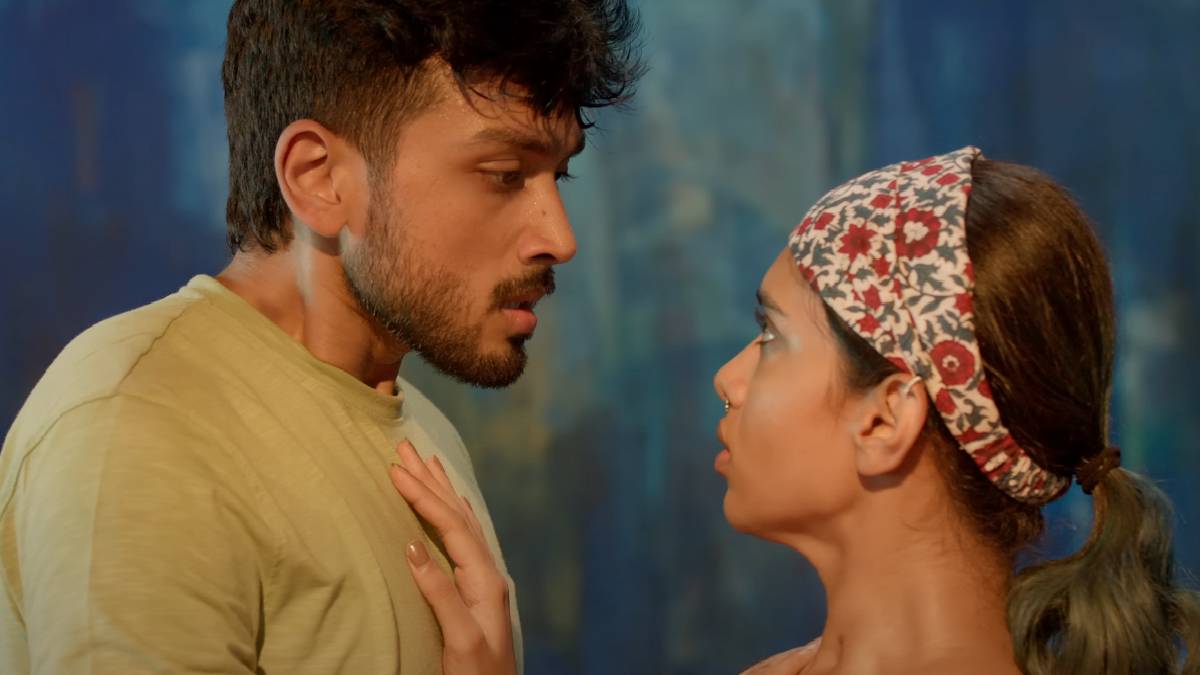 As the saying goes, 'Love is political', 'Natchathiram Nagargirathu' is about how false honour tries to sacrifice the natural feeling of love between people. It is a romantic musical drama receiving a wide range of positive reviews.
Natchathiram Nagargirathu Tamil Movie Story:
Arjun (Kaliyarasan) leaves his hometown and comes to Puducherry with the dream of acting in cinema and becoming a big hero. There, he joins a theatre group and engages in acting training, but conflicts with the group's ideologies.
A political play is planned to be held by the drama group. This also leads to a romantic break between Dushara Vijayan and Kalidas. 'Natchathiram Nagargirathu' is a film that tells us whether a political drama was played out in the Nakshatra crowd, what happened to Arjun, and what happened to Tushara-Kalidas's love? Is the rest of the story.
Natchathiram Nagargirathu Review:
A heroine with arrogant body language, fearless attitude, speaking her mind, doing what she likes and being clear about what she wants. Kalidas Jayaraman has played the role given to him brilliantly. But, his character could have been written with more depth. Kalaiyarasan's performance in the reactionary role is impressive. The great strength of the film is the excellent acting of the characters in the ensemble cast.
Director Pa. Ranjith takes us by the hand to a new world completely away from the romantic films we have seen in Natchathiram Nagargirathu Tamil movie. Love in that world was not limited to a man and a woman. Instead, love shines across gender, caste, religion and colour differences. Especially there, the love of transsexuals is discussed without hesitation. No women were bound to men, no weeping women, no saviour-minded men. This new development in Tamil cinema should be appreciated.
When it comes to signature shots, Pa. Rajith will nail his talents. The movie is screened as a drama and a good entertaining movie with the merge of politics. The writing must be improved a bit, which would be more satisfying.
Few scenes would test the patience as the movie is lengthy. Natchathiram Nagargiradhu will not satisfy the commercial audience. Anyways it is a new attempt at Tamil cinema. Watch Natchathiram Nagargiradhu Tamil full movie in theatres.
Natchathiram Nagargirathu Cast And Crew:
Kalidas Jayaram, Kalaiyarasa, Dushara Vijayan as Rene, Sindhuja Viji, Shabeer Kallarakkal, Charles Vinoth, Manisa Tait, Hari Krishnan Anbudurai, Subatra Robert and Vinsu Rachel Sam. Natchathiram Nagargiradhu movie is directed by Pa. Ranjith and produced by Vignesh Sundaresan and Manoj Leonel Jahson under Yaazhi Films and Neelam Productions. The music is composed by Santhosh Narayanan.