Nayanthara's Netrikann Is Set For OTT Release On Disney Plus Hotstar
Sophia Loren (Author)
Published Date :

Jul 21, 2021 16:39 IST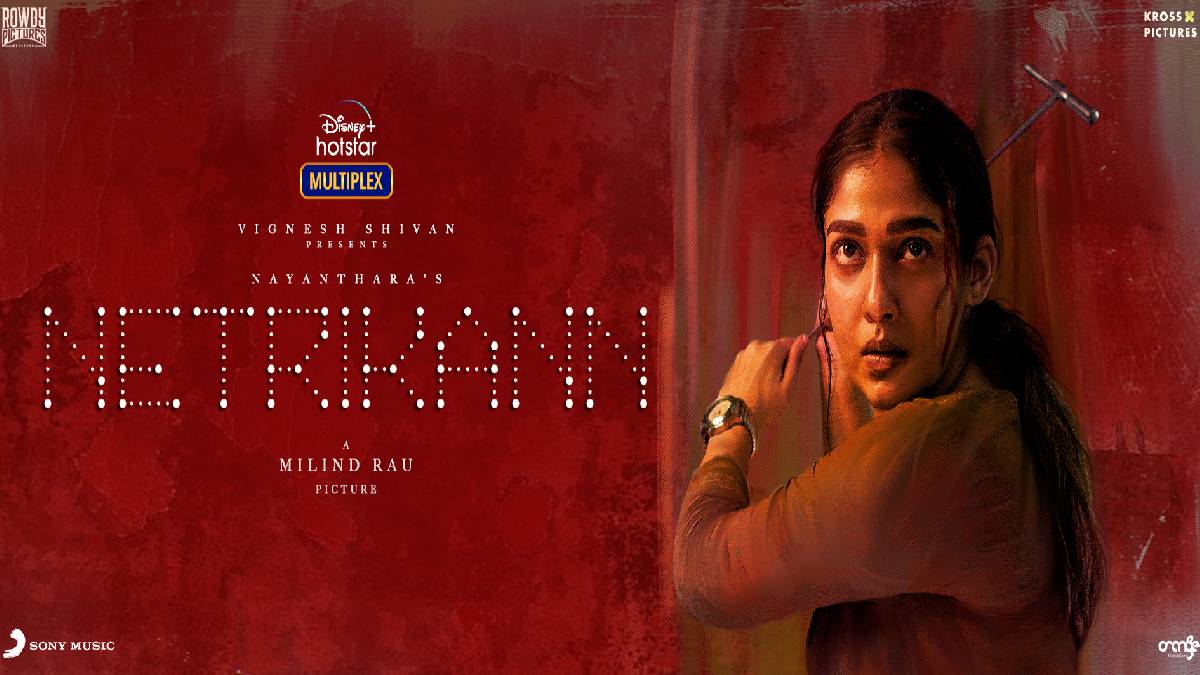 Nayanthara starring 'Netrikann' is produced by director Vignesh Shivan. Aval film director Milind Rau directs the film. All work on this was completed and ready for release. But the movie 'Nertikkan' could not be released as the curfew was enforced and theatres were closed.
Vignesh Shivan was in talks to release the film directly on OTT. Following this, Hotstar acquired the OTT rights to the movie 'Netrikann'. Vignesh has taken the right decision on releasing the film directly on OTT as there will be some delay in opening the theatres. The company has also officially announced the update of Netrikkan. Also, on the Hotstar OTT site, the movie Netrikann is out soon.
The film is co-produced by Nayanthara and Vignesh Sivan on behalf of Rowdy Pictures. RD Rajasekar ISC is the cinematographer for the film, where the music is composed by Girishh Gopalakrishnan. The movie holds Nayanthara, Ajmal Ameer, Manikandan Pattambi, and Saran in the lead roles.
The story of Netrikannis reported converging around a serial murderer in Chennai who preys on young women. The posters release the anger and the sadness in the face of Nayanthara. The teaser revealed clearly that Nayantara is blind, and the movie moves in search of the cruel guy who suffocates the young women lives.
Idhuvum Kadandhu Pogum lyric song from this film, which was released on June 9, gathered a good response among the women. The song delivers a beautiful positive and inspirational note with its meaningful lyrics. The lyrics have perfectly merged with the voice of Sid Sriram, which takes the listeners deep into the song. The Netrikann movie will be released on Disney+ Hotstar, and this announcement is made officially by the movie team. The release date is expected to be announced very soon.
Nayanthara fans are waiting for her upcoming movies Annaatthe and Ponniyin Selvan. The recent Malayalam movie Nizhal has received a good response from the acting of Nayanthara. The film was swaddled with suspense and thrill as she did the best part in the film.
Nayantara fans are excited by this sudden announcement of Vignesh Shivan in this upcoming movie Nertikkan. Actress Nayanthara's previous film 'Mookkuthi Amman' was also released on OTT. The recent tweet on the update of the film Netrikann of Vignesh Shivan is hitting with likes and shares on social media.