Nenjamundu Nermaiyundu Odu Raja Public Reviews from Social Media
Thangaraja Palaniappan (Author)
Published Date :

Jun 14, 2019 12:40 IST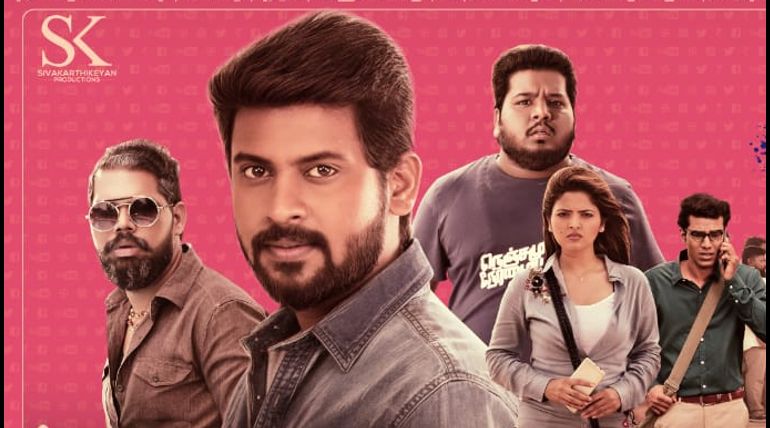 Nenjamundu Nermaiyundu Odu Raja: The public reviews for the youthful entertainer Nenjamundu Nermaiyundu Odu Raja starring Rio Raj and the team Black Sheep are looking like thumbs up for the team. The early reports from the audience are promising for the film as it seems to have got all the entertainment factor to hold the audience. Though reports are mixed taking the engaging factor, it almost looks steady comparing the overall reports and reviews.
Most of the reviews included words like time pass entertainment and a similar kind of response is been cited from the movie audience too. The second productional venture of Sivakarthikeyan released worldwide and the promotions work has been quite favourable for the audience. The movie is directed by debutant Karthik Venugopalan and features Rio Raj, Shirin Kanchwala, RJ Vigneshkanth, Radha Ravi, Nanjil Sampath in lead roles.
The black sheep team has done a fantastic job in entertaining the audience with their prank videos along with social videos. Actor Sivakarthikeyan has chosen them to star in his productional venture to once again entertain the audience after his first productional film Kanaa made an impact among the audience. Below are some of the initial audience feedbacks for the film who watch morning shows of Nenjamundu Nermaiyundu Odu Raja.
#NenjamunduNermaiyunduOduRaja Pakka Commercial movie.. Lot of laughs.. worked out well.. With a good message, Lot of hard work by #BlackSheep team @RjVigneshkanth Sure Hit.. @rio_raj Great start.. another @Siva_Kartikeyan for Tamil industry#tamilcinema #Don #Rating - 4/5

— Tamil Cinema Don 🎥🎬 (@TamilCinemaDon) June 14, 2019
#NenjamunduNermaiyunduOduRaja releasing in almost 300 screens. A huge feat for a movie done by the youngsters. Best wishes to our @SKProdOffl, @rio_raj brother, @RjVigneshkanth, Dir. @karthikvenu10 and the whole team 🎉🎊🥳#NNORFromToday pic.twitter.com/hkrLb91jWq

— All India SKFC (@AllIndiaSKFC) June 14, 2019
#NenjamunduNermaiyunduOduRaja Movie One Line Review {4/5} : A fun-Family Entertainment with a Social message, Hits the Screens Today. 😍👌👏#Rio #Rio_Raj #RJVignesh #ShirinKanchwala #BlackSheepTeam👌👏#NNORFromToday Best wishes to the team. 💪✌ pic.twitter.com/N9JKUVMv4G

— Kollywood Reporter🎥 (@kolly_Reporter) June 14, 2019
#NenjamunduNermaiyunduOduRaja
Public review 😎💥@vimalraj9524 @TrollStarsOffl

🔗 https://t.co/qHawQWal2h pic.twitter.com/wzvqhMiJJx

— Sk Blood Srini ❤️ (@SkBloodSrini) June 14, 2019
1st half... looks grt... fully carried out by @rio_raj and @RjVigneshkanth dialogues and timing comedy the biggest back bone... congratz team #NenjamunduNermaiyunduOduRaja

— Dhanus Kumar Raja 🕴🏻🤘🏻 (@EditorDhanus) June 14, 2019