Netrikann Trailer: Nayanthara's Netrikann Tamil Movie Trailer Released
Sophia Loren (Author)
Published Date :

Jul 29, 2021 12:17 IST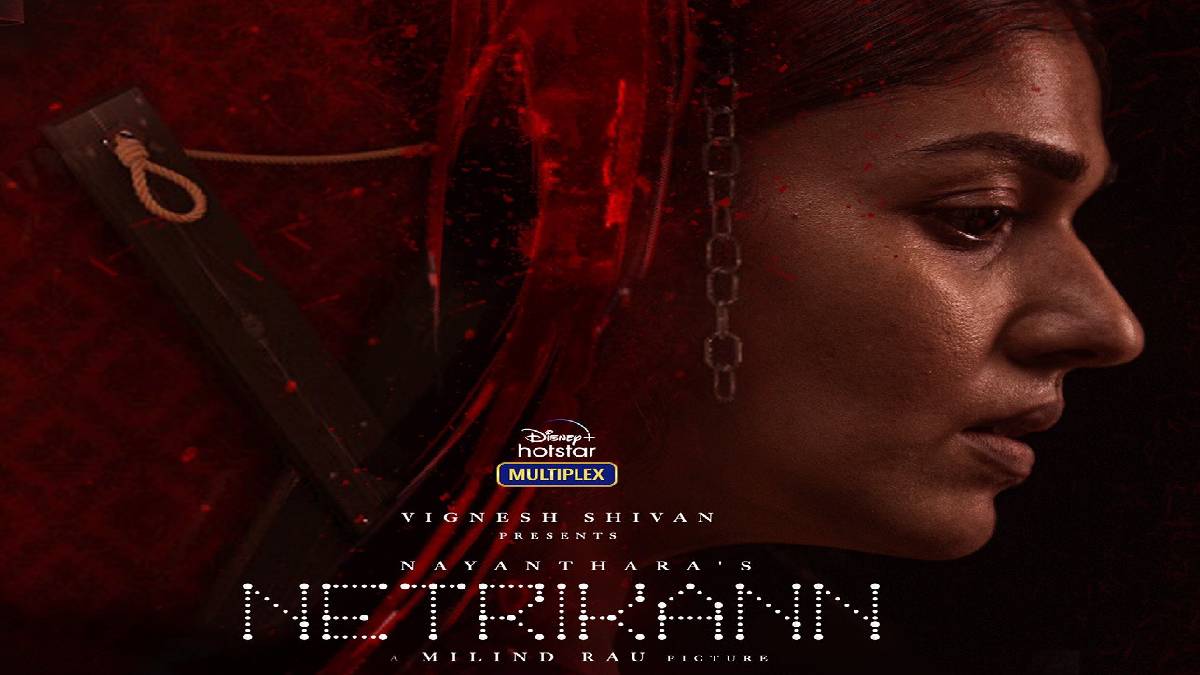 There is nothing odd that all the films of Lady Superstar Nayantara have high expectations among her fans. After all, the movie Netrikannis one of the most anticipated movies of recent times. And the trailer of this film is released and gained good responses with numerous watches.
Netrikann, directed by Milind Rau and co-produced by Vignesh Sivan's Rowdy Pictures and Kross Pictures. Netrikann is the official remake of the 2011 Korean language film Blind. The film's plot is about a blind woman who uses her skilful thoughts and actions to find a serial killer.
The lead role of this film is handled by Nayanthara, Ajmal Ameer, Manikandan R. Achari, Sharan Shakti. Girishh Gopalakrishnan has composed the music for the film with the cinematography of R.D. Rajasekar. As the film's teaser has been released on the eve of Nayanthara's birthday, the trailer of this film is released today, which is going viral video on social media. Director Vignesh Shivan was posting the updates on this film Netrikann on social media.
In this situation, it has been announced by Rowdy Pitchers that the movie 'Netrikkann' starring Nayanthara will be released on the Hotstar OTT site. Accordingly, Hotstar has acquired the OTT rights to the film Netrikkan. The company has also officially announced the announcement.
As the film conveys a social message, it can be watch and enjoy with the thrilling vibe on Hotstar. The film is with huge expectations from the fan side and among the girls since the song Idhuvum Kadandhu Pogum gave positive and hopeful thoughts. This song was released during the covid pandemic when the Covid 19 was at its peak across the state.
The comments for this song will be wrapped with positive and hopeful words. The song was refreshing and gave back the hope that was lost among most people after watching their loved ones suffering.