Newlyweds Mahalakshmi and Fatman Ravindar Love Story Trending Couple
Sophia Loren (Author)
Published Date :

Sep 06, 2022 14:51 IST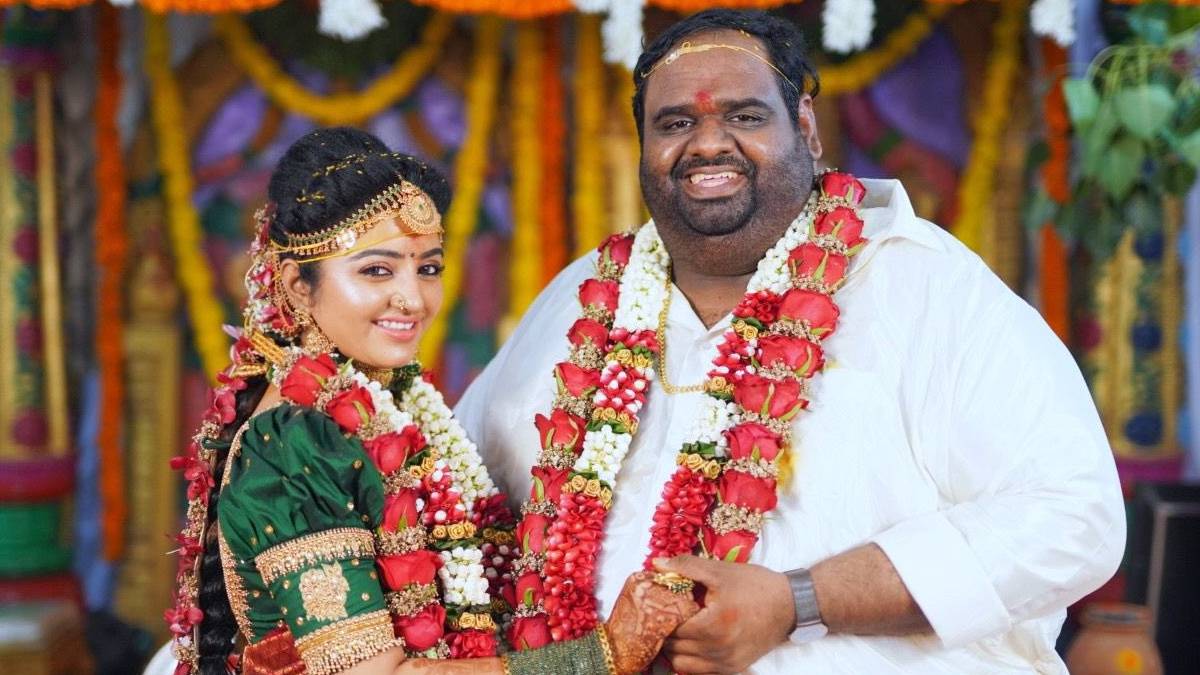 Newlyweds Mahalakshmi and Ravindar Chandrasekaran are taking turns expressing their love and are the current trending couples on social media. There are giving interviews and are sharing their love stories which are very interesting with many twists and turns.
Libra Production producer Ravindar Chandrasekaran got married to small screen actress Mahalakshmi a few days ago. Mahalakshmi was previously married to Anil and had a son. Later the two separated due to personal reasons. Ravindar Chandrasekaran also separated from his wife and was living alone.
Meanwhile, Mahalakshmi and Ravindar fell in love and married a few days ago. Their wedding pictures went viral on the internet. After marriage, both of them have been sharing their love on social media pages. In an interview given to the private channel, Ravindar Chandrasekaran said that he hadn't gifted anything to Mahalakshmi so far, but She has gifted gifts every month.
For 12 months, Vj Mahalakshmi had gifted 12 gifts and cakes. Fatman Ravindar has said that he wants to give her a very special gift, so he is waiting patiently to give something very special to his beloved wife Mahalakshmi a gift. It is also revealed that they were in life for almost one and a half years without letting others know about their relationship.
The couples put forward many unexpected answers during the interviews. They even have their experience after reading the trolls following their marriage. After watching the interview, it was clearly known that they both are concerned about each other and neglect the trolls. Mahalakshmi said after reading about the trolls, she felt she should lead a better life with him.
Mahalakshmi and Ravindar are the most trending couples on the internet today. Many questions and doubts are getting clearly after the interviews. Similarly, cook with comali Pugazh and his wife Benz Riya's marriage photos are going viral on social media.