NGK Movie: NGK Powerful Political Villain in the Form of Jagapathi Bapu
Vijayan Sankar (Author)
Published Date :

May 30, 2019 15:12 IST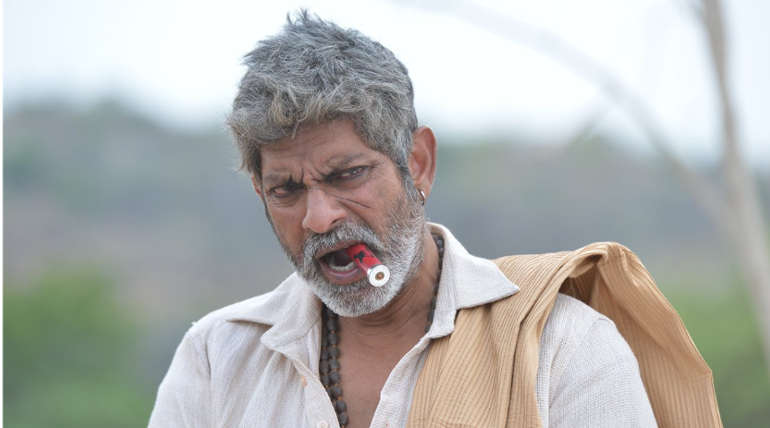 Any successful political or action movie is possible only with a powerful villain in it. It is the villain's work to thicken the plot by his efforts for the lead role to solve it intelligently and to make the film a hit. It is the truth for decades, and it continues even now. Hence for NGK, Selvaragavan has selected the appropriate villain, Jagapathi Bapu in NGK Movie.
Jagapathi Bapu film career of three decades and 120 films to win 3 Filmfare and 7 State Nandi awards: Jagapathi Bapu started his film career in 1989 and groomed by veteran directors like Ram Gopal Varma among others. His height and his body frame suit well for ferocious villain characters. His face expressions will bring out the best of the villain's plot to bring the audience to the edge of the seat in theaters.
Yatra: Yatra was coincidently also a political movie played by Jagapathi Bapu. It is the biopic of the late Andhra Pradesh chief minister YS Rajasekar Reddy. Jagapathy Bapu played the role of YSR Jagmohan Reddy the son of YSR and the would be chief minister of AP now. Since it was a political film based on real facts in spite of Jagapathi Bapu's excellent performance, it was an average film.
Viswasam: An Ajith starrer it was one of the biggest hits in 2019 so far. It collected more than 200 crores in the box office. Ajith and Jagapathi Bapu fighting for their daughters made the movie a good hit. Jagapathy Bapu portrayed as a millionaire villain in the film, did his part well to create exciting scenes in the movie. All his previous films were in Telugu and in each one of them he has done his part well.
NGK Movie and Jagapathi Bapu: Selvaragavan, with his different style of the storyline has given more importance to negative roles. He must have used Jagapathi Babu's full potential in NGK Movie. Since the movie is a bilingual film in both Tamil and Telugu, he must have given more importance to Jagapathi Bapu to thicken the political drama to its best. Hence to see how NGK fares with Surya and Jagapathi Bapu we have to wait till tomorrow.