NGK – Third Tamil Movie to have an Emoji in Twitter
Vijayan Sankar (Author)
Published Date :

May 20, 2019 17:11 IST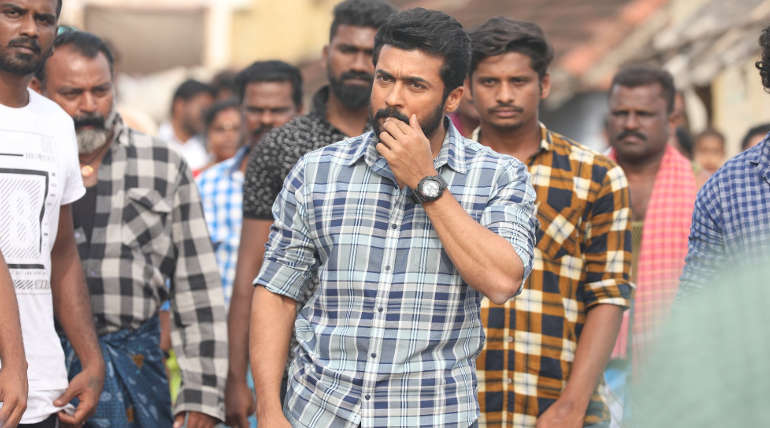 Social media has become the advertising platforms for films in the last few years. With the millions of social media followers, it has become an essential and critical factor for any movie to reach people. Social media can also make or break a film and it is the new God to decide the fate of Tamil movies. NGK or Nandha Gopalan Kumaran a Surya starrer set to be released on May 31st is on the process of having its emoji in Twitter.
NGK – the third Tamil film to have its emoji on Twitter:
Mersal a Vijay movie and a recent blockbuster was the first Tamil movie to have its own emoji on Twitter. It created such a flutter in social media that helped its massive success along with other political reasons. For the same reason, NGK, which is also a political action film, directed by controversial and successful director Selva Raghavan is creating considerable interest in social media. Kaala was the second movie with emoji in Twitter but for many reasons, it did not generate a response like Mersal.
NGK in line with Mersal:
NGK is about a young educated youth who is interested in the welfare of the country. His fight against corrupt politicians seems to be the main line of NGK. Since it is of the poll season, it is getting released at the right time. Selva Raghavan, with his brilliant direction skills has made many controversial successful movies. But politics is new to him and it will be interesting to see how he handles the political action film with Surya.
Yuvan Sankar Raja gives beautiful songs:
As usual, Selva Raghavan has Yuvan as the musician of the movie, and he has done a fantastic job of providing songs which already hit in the net. Will NGK is going to be another Mersal or Kaala is to be seen on May 31st.