Nikki Galrani or Samantha? Who is going to Pair With Thala Ajith in his next?
Karthik Rajkumar (Author)
Published Date :

May 11, 2019 14:27 IST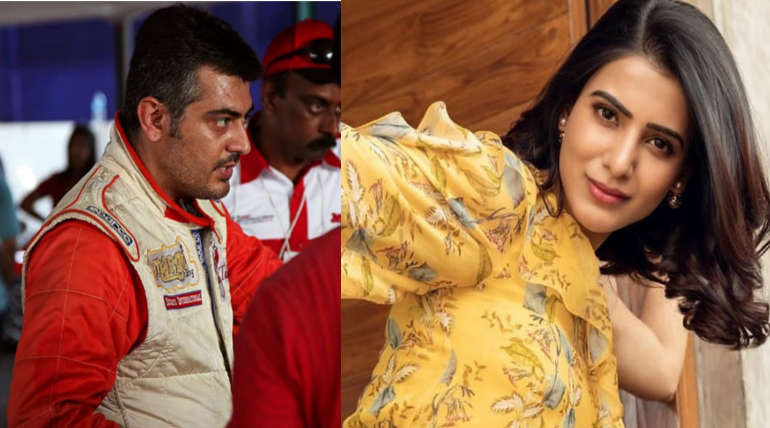 Pair With Thala Ajith in his Next: Following the huge success of "Viswasam" movie, Thala Ajith has been busy in his next film, "Nerkonda Paarvai" which is directed by Vinod and is produced by Bonnie Kapoor. Hindi Senior Actress Vidya Balan makes her debut in Tamil through this movie. Vikram Vedha fame actress Shraddha Srinath plays the role played by Tapsi in the Hindi film, "Pink" in which the hero is a lawyer that is played by Big B, Amitabh Bachchan. The film has rocked the Hindi box office and because of which, it has been developed as a Tamil remake. However, it is said that the director has made some changes in the screenplay satisfying the fans of Thala Ajith. In the film poster, Thala Ajith appears in Salt and Pepper style as an elderly lawyer and the get up has been the talk of town till date.
On Saturday, August 10, the film was announced to be screened. While Ajith fans are waiting for the next update regarding this movie, reports have revealed that the director of the movie Vinod would pair again with Thala Ajith once this film is completed. The cast and crew search is on the progress for this unnamed new movie.
Since it is going to be an action film, the heroine's role would be less powerful and so, the team seems to have come to a conclusion to drop any one of the budget film actresses rather than taking in a leading actress in South Film Industry. Accordingly, Nikki Kalrani and Samantha's names were taken into consideration.
It is said that Nikki Galrani is more likely to be selected. Another highlighting feature is that Aishwarya Rai would play an important role in this film. Since the release of Kandukondan Kandukondain in 2000, it is the second time that Aishwarya Rai to be acting along with Thala Ajith. Nikki Galrani, who became popular after the success of "Darling" film released in 2015, is currently in the limelight as she has acted in many numbers of films then which includes "Maragatha Nanayam", "Hara Hara Mahadevaki", "Kalakallapu 2" and "Charlie Chaplin 2". Nikki Kalraani's recently released movie, "Kee" starring Jeeva as a male lead has received acclaim among her fans.
Although there are many leading actresses in the race to pair up with Thala Ajith, Nikki Galrani is fortunate enough to get such an opportunity. However, after the release of Nerkonda Paarvai only, the details of this new film involving the cast and crew would be officially released, as said by the recent news reports from cine field.