Niroop And Priyanka Fight Broke Out Once Again Inside Bigg Boss House
Thangaraja Palaniappan (Author)
Published Date :

Dec 21, 2021 10:51 IST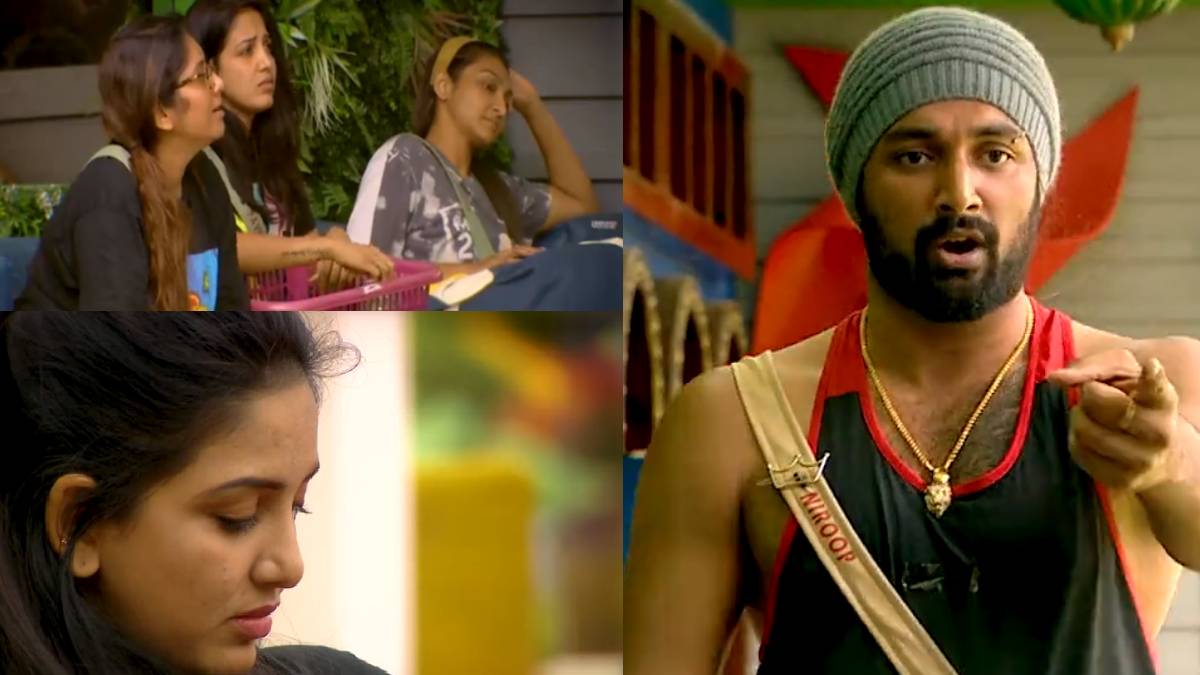 Yesterday's Bigg Boss Tamil 5 episode made the show name go trending on Twitter. Niroop and Priyanka made the show more curious after releasing the promos. After watching the episode, Niroop gathered both positive and negative comments. Among that, he was appreciated more for the bold, confident talks.
Bigg Boss gave a task 'Utrathinka Epoh' to choose the house's captain. All the housemates were given a chance to play the task. A rope was given, and it was announced that the one who held the task for a long time would be the captain of the house. The game began with good energy but ended up with a big clash.
The task will be lively and cooperative only when played with good mutual understanding. Initially, it was good and later, when the housemates wanted to use the washroom and smoking room, the clash began between them. Priyanka started to voice her views with Niroop, Ciby and Varun. Sanjeev tried to make mutual understanding, but still, the voice was loud among them.
When it was late-night, the contestants sat on the living room sofa. Other argumental talks sprouted between Amir and Niroop. Angered by this, Priyanka left the room and went to bed. By this, she was eliminated by the captaincy task. Then Sanjeev left the rope to go to the washroom, and later, Pavni left the rope when sleeping.
Followed by this Akshara, left the rope and then while dozing, Varun loosened the hands on the string. With this, Raju, Niroop, Thamarai, Ciby and Amir held the rope till the following day. Raju left the rope, and then Ciby left the rope wishing Thamarai Selvi to the house captain. Bigg Boss then announced to select a leader after discussing Niroop, Thamarai and Amir.
In that situation, all three wished to be the leader. Their opinions made Priyanka talk and voice out loud. This made Niroop get angry when she started to accuse Niroop. The fight blasted out, and Niroop left the rope and walked out. Niroop kept saying that the discussion is between Niroop, Thamarai and Amir, and Priyanka should not interfere.
The argument went stronger, and a big fight broke between Priyanka and Niroop. These argument scenes are going viral among the Bigg Boss Tamil pages. Niroop mentions Priyanka as Evil, Selfish and Poison. These words hurt Priyanka more but still, she tried to value her point with him. Sanjeev's words with Niroop after he quits the task was good and gathered fans.
Priyanka and Thamarai Selvi were still holding the rope, and again Bigg Boss announced the same that is to decide the captain after discussing. Thamarai tried to convince Amir, but he was very strong with his decision.
Thamarai later said that she could not perform the physical task and requested him to give her a chance. By that, Amir left the rope and thus, Thamarai became the captain of the Bigg Boss house for this week.
#Day78 #Promo2 of #BiggBossTamil #பிக்பாஸ் - திங்கள் முதல் வெள்ளி இரவு 10 மணிக்கு, சனி மற்றும் ஞாயிறு இரவு 9:30 மணிக்கு நம்ம விஜய் டிவில.. #BBTamilSeason5 #BiggBossTamil5 #பிக்பாஸ் #nipponpaintindia #PreethiPowerDuo #VijayTelevision pic.twitter.com/yDAJ48NJCM

— Vijay Television (@vijaytelevision) December 20, 2021