Niroop Nominates Priyanka In Bigg Boss 5 Tamil Nomination Today?
Sophia Loren (Author)
Published Date :

Oct 25, 2021 12:09 IST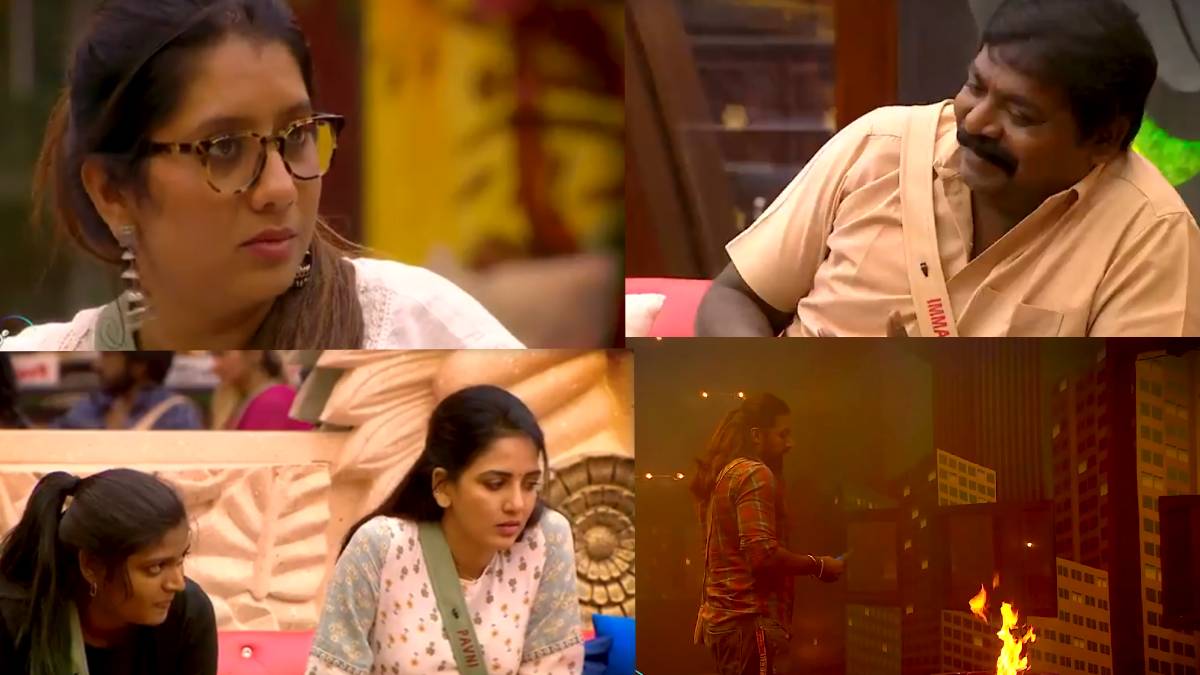 After the eviction of the famous Bigg Boss Tami 5 contestant Abishek Raaja, the third nomination process has started. It seems like Niroop nominated Priyanka for this week eviction process.
Bigg Boss Tamil 5 has been moving with many twists and turns from the last week. As an actor and Bigg Boss Tamil host, Kamal Haasan says, 'expect the unexpected.' Most of the Bigg Boss Tamil 5 viewers thought that Abishek Raaja would not get evicted as he gives more content inside the Bigg Boss Tamil show, but as a big shock, Abishek Raaja got eliminated.
There was no nomination nor eviction in the first week, but Namitha Marimuthu walked out of the house due to an unavoidable situation. She gathered many fans after opening up her life experience being a transgender person. It is expected that Namitha Marimuthu will enter the Bigg Boss in a wild card entry.
In the second-week nomination process, all the contestants got nominated other than Pavni Reddy. Thamarai Selvi was also nominated because she was the captain at that time. As expected by many viewers, Nadia Chang got evicted. Her silence is one of the reasons which she got evicted. But still, she must be appreciated for her voice out where she should.
Today's Bigg Boss Tamil 5 promo is released, which projects the nominations for this week eviction. The setting for the nomination is completely different and nice to watch.
The Bigg Boss team kept a fire bowl in the centre of the nomination room in which the contestants needed to take the name card of the other housemates whom they nominated and put them inside the fire, which means they nominated those contestants.
It is very interesting to watch Bigg Boss Tamil now as the games and the task are heated up. Kamal Haasan has questioned many of Priyanka and the other contestants on what happened last week. It is expected that Niroop and Priyanka will have minor misunderstandings because of the eviction of Abishek Raaja.
In today's nomination process, Priyanka nominates Chinna Ponnu. Pavni Reddy nominates Akshara, Chinna Ponnu nominates Priyanka, Akshara nominates Priyanka, even Niroop seems like nominating Priyanka, Imman nominates Isai as he feels like she takes over advantage. Thamarai Selvi and Isaivani nominate Imman Annachi for the reason that his words hurt at times.