No Special Shows for Bigil in Diwali, Tamil Nadu Government
Vijayan Sankar (Author)
Published Date :

Oct 22, 2019 16:18 IST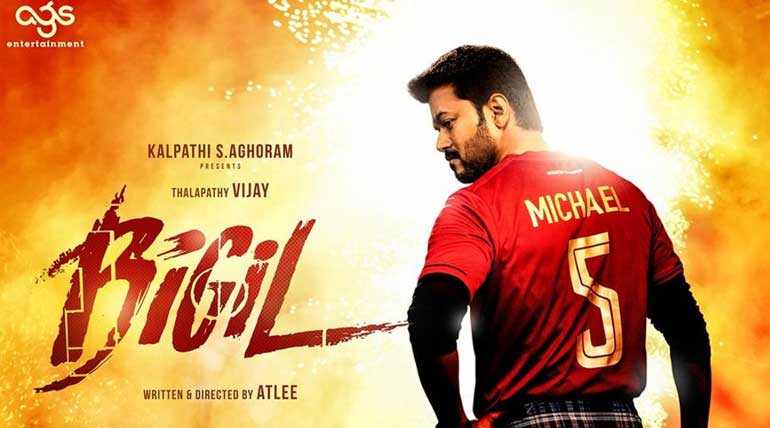 Bigil did not get permission for the early morning show, says minister Kadambur Raju: Bigil "Thigil" will be over only on the 25th morning for Thalapathi fans to see their semi-god on screen. The suspense of Bigil release was over only a few days back. Now the BP of Thalapathy fans is skyrocketing with the information and publicity minister announcing that no film, including Bigil, has got permission for early morning releases.
He also increased the tension for not only the fans but also of theater owners, distributors, and others by saying that the government is not responsible for any such booking without its permission.
The theater owners' association president Tirupur Subramaniam is meeting the minister today evening regarding the Bigil issue. Whether this could bring in the additional publicity to increase the hype for Bigil, or will the producers get a court order for early morning release, will be known today evening.
Bigil, Vijay's most problems facing movie so far: There have been many rumors from the start of the shooting of the Bigil movie. From Delhi's Nehru stadium sanctioning and canceling to today's issue of morning show permission, there has been one problem after another for Bigil.
On the one-side, it has increased its popularity like never before, but the tension for Vijay's fans are too much to bear. Even for Mersal, only after the launch of the trailer, the problems started to make the movie a mega hit across the world. Will Bigil repeat the magic of Mersal the same way, is the question for many Tamil people worldwide.
Tirupur Subramaniam, President of Theater Owners' Association to meet minister today evening: Tirupur Subramaniam, President of Theater Owners' Association, confirmed that he, along with the office bearers, would meet the minister regarding the morning show issue of Bigil. He was confident of resolving the issue amicably and get Bigil released early morning on the 25th or Diwali day.
But another producer Dhanjayam is anguished over the announcement of the minister. His contention is, when business establishments were allowed to function 24 hours by a law passed recently, why not theaters can release Bigil early morning. Since all the tickets are now booked online, the government is only to gain more vide the GST.
All Vijay fans and also the public will be waiting for the outcome of the meeting between the Theater owners' association and the minister today evening. Diwali is a festival for celebration once in a year, and it should not be spoiled for numerous Vijay fans and also for the Tamil people. Hence hope and wish Bigil gets released on 25th morning to bring happiness to Tamil people.