ads
No Time To Die Trailer Hints About the New 007
Gokul Saravanan (Author)
Published Date :

Dec 05, 2019 18:49 IST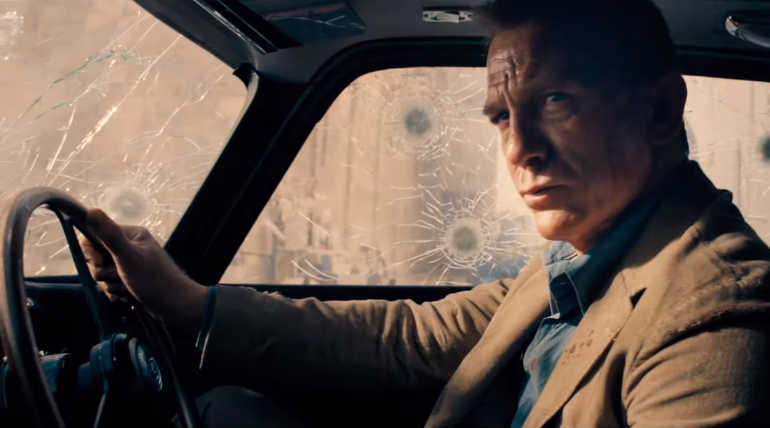 No Time to Die is going to be the last installment of Craig as 007: Every time, it is a style of James Bond movies, a '007' plans for retirement, there will be an alternate chosen to carry the legacy to the next generation. Now its time for Daniel Craig to go on retirement. And the hard part is who will be more suitable to fill the vacancy (007) in MI6.
Whatever, the mantle has to be passed to someone who is the potential to hold it in the long run. Craig has done it exceptionally. Now, rumors are in the air stating the Lashana Lynch may be chosen as the next 007. From the recently released trailer of James Bond, No time to Die, there comes a hint too.
While the whole fan base of 007 thought that Spectre as the final from Daniel Craig's James Bond franchise, here comes the No Time to Die trailer. Certainly, M intervened Bond, who is enjoying a relaxed life in Jamaica after the Spectre mission.
Accepting to stop the fastly arming world as said by M, Bond jumps in to finish another bloody task and to help his old friend Felix Leiter from the CIA. That ultimately led him to the villain, Rami Malek, who is curious about his new weapon.
At the same time, Bond needs to consider his old records with a lot of bloodstains is already on a hot pursuit behind him. Blofeld's appearance in the trailer is a glaring example of it. Now, this mission is just going to add some more to the record. As an add on there is a new 00, who is waiting to put a bullet in Bond's knees.
Though the concept may look like Brosnan's GoldenEye, No Time To Die is played by Craig. Nothing could match the goosebumps that go all the way from Toe to Head while Craig enters into the barrel as the mighty 007.
Sean Connery, Roger Moore, Pierce Brosnan, were the past '007s' of MI6. But Craig has been a big inspiration after Pierce Brosnan. Craig has created a though that no one could ever replace him as 007.
Craig's final chapters will be in screens by April 10, 2020. So, the question, who will be the next 007? will be solved only on that date.