Nomination Process Was Creative This Week In Bigg Boss Tamil 5
Vignesh Subbaian (Author)
Published Date :

Oct 25, 2021 23:22 IST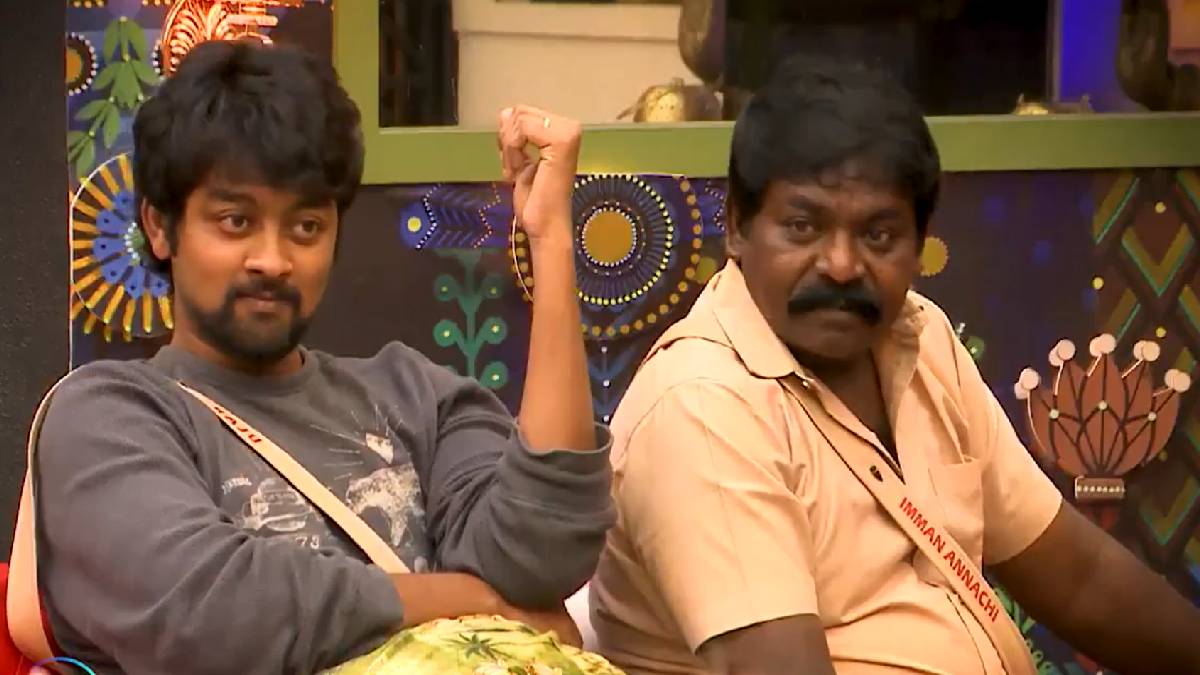 Mathumitha is the new captain of the Bigg Boss house from today. The housemates welcomed her captaincy and the third-week nomination process ended for this week eviction.
Bigg Boss Tamil 5 has crossed two elimination in the last three weeks. In the second-week eviction process, Nadia Chang got evicted following that in yesterday's episode, Abishek Raaja got evicted. And following the eviction, the third eviction process is on board.
There was a nomination process in the Bigg Boss house for this week eviction. The nomination was held in a different way with flames and smoke. The setting was different and creative. The name cards of the contestants were kept, and the housemates needed to take any two cards on whom they wanted to nominate. Then the name cards must be put inside the flames.
Raju nominated Pavni, Abhinay. Varun nominates Chiina Ponnu and Abinay, Thamarai Selvi nominates Annachi and Ciby. Suruthi nominates Akshara and Varun, Abinay nominates Chinna Ponnu and Thamarai Selvi. Isaivani nominates Akshara and Imman Annachi, Akshara nominates Priyanka and Pavni.
Whereas Pavni nominates Niroop and Akshara, Nirooop nominates Akshara and Chinna Ponnu, Chinna Ponnu nominates Priyanka and Varun, Iykki Berry nominates Pavni and Suruthi. Ciby nominates Isaivani and Suruthi, Priyanka nominates Suruthi and Chinna Ponnu, Mathumitha nominates Issaivani and Iykki Berry, Imman Annachi nominates Chinna Ponnu and Isaivani.
Chinna ponnu, Akshara, Suruthi, Pavni, Isaivani, Abinay, Imman, Varun and Priyanka are nominated for this week eviction. In it, Isaivani, Varun and Pavni Reddy got a chance to swap the Pancha Bootham coin, but they didn't make use of it this time.
Among the nominated contestants, there seem high chances for Chinna Ponnu and Abinay to get evicted. This Bigg Boss Tamil 5 Episode 23 went just well; it was not interesting because the week began. It is eager to know who will fill the space of Abishek Raaja inside the Bigg Boss house. The show ended with fun made by Priyanka by watching Varun washing Vessels.