O2 Full Movie Review: Nayanthara Failed To Succeed In Survival Drama?
Sophia Loren (Author)
Published Date :

Jun 17, 2022 12:03 IST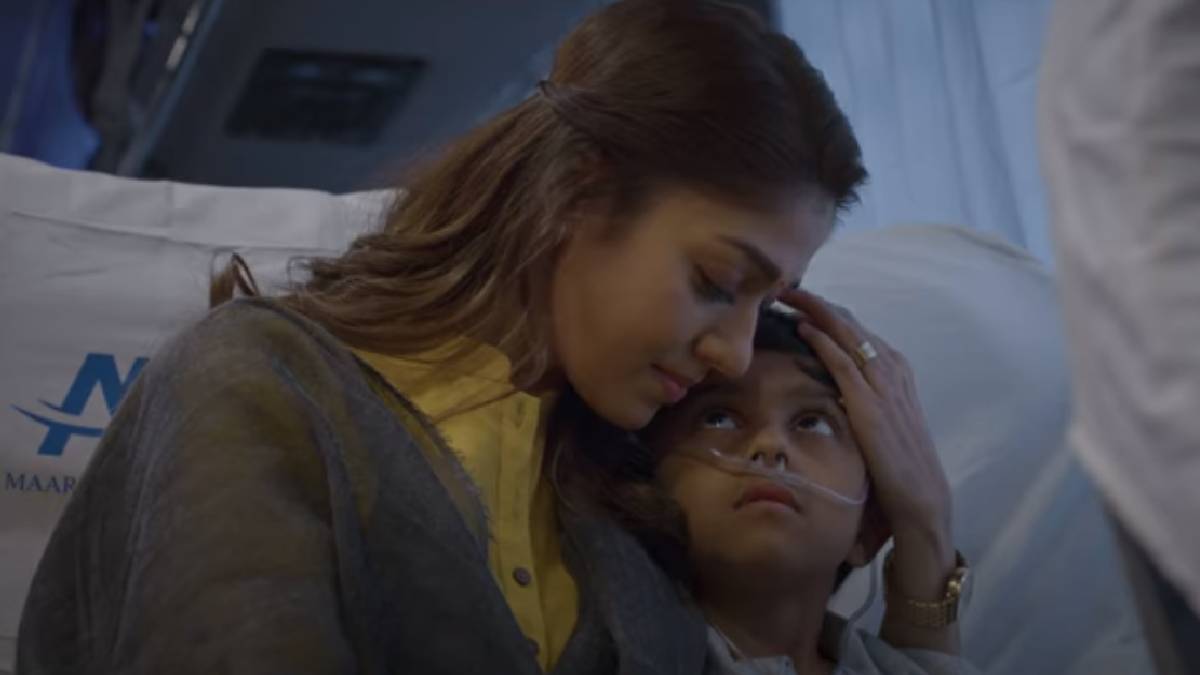 Lady Super Star Nayanthara's O2 movie, directed by G.S Viknesh, has been released on the OTT platform Disney Plus Hotstar. The movie runs with thrill and twists and turns till the end. O2 Tamil movie has come as a good survival drama with a female lead.
This 'O2' movie seems to be a two- hours t film. With very few characters, the story revolves around a narrow circle as the movie journey takes place on a single bus. The presentation of the character is neat and good. Actress Nayanthara and sprouting child actor Rithvick has done justice to their role.
The movie 02 is a story that can show a mother's struggle, but the screenplay failed to convey the fighting spirit of that motherhood in the scenes. Nayanthara is a young widow who lost her husband. His only son Rithvick has a respiratory disorder. He can always breathe only through the oxygen cylinder.
For the son's treatment, they both travel by bus from Coimbatore to Kochi to undergo the operation. The bus gets stuck in a landslide during heavy rain. Those on the will get suffocated inside the bus. So, they grab Nayantara's son Rithvick's oxygen cylinder and try to breathe. The rest of the film is about how Nayantara is trying to save her son.
The sound of Vishal Chandrasekar must be appreciated. The storyline cinematography all has worked well, but the making has flopped, and there are lots of errors in the VFX effect. There are errors in the lip sink as well. Nayanthara's 02 movie is a one-time-watch Tamil movie.
Watch 02 full Tamil movies in Disney PLus Hotstar from today. Since there is no adult content, the movie can be watched with family. It is the first film for Nayanthara that is released after her marriage.