Watch Official Dikkiloona Tamil Movie Trailer
Sakthi Venkat (Author)
Published Date :

Aug 21, 2020 18:20 IST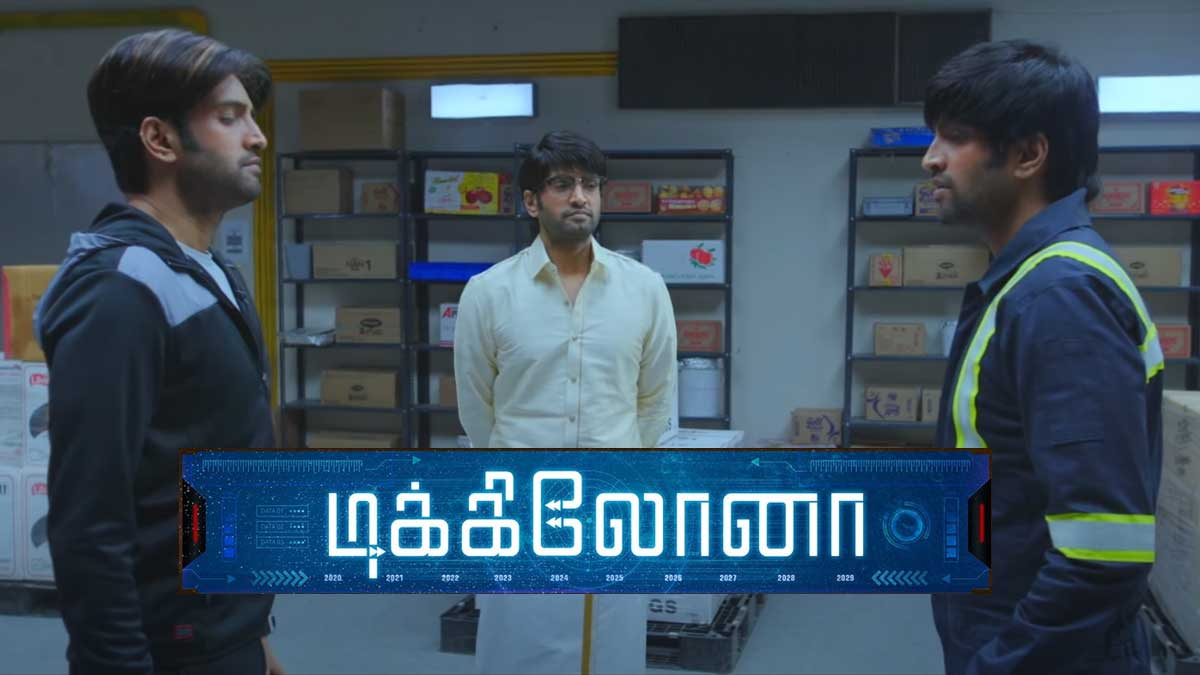 Dikkiloona is produced by KJR Studios, an arousing Indian production and distributing company. After Nayanthara's Aramm, Airaa, and Sivakarthikeyan's hero, it chooses Dikkiloona as its next project. Karthi yogi directs the film and Natpe Thunai Anagha and Shirin Kanchwala casting the female lead role.
Movie's first look poster has rejoiced by Santhanam fans and inflamed their eagerness to see the film. People guessed it as a triple-action movie, but it's not. Unexpectedly, it's a sci-fi movie, A normal EB man named Mani decided to time travel to his past.
Yogi Babu, a famous scientist helps Santhanam to travel From 2027 to 2020 to call off his own wedding, which he wishes not to happen. How he stops his marriage and how a change of events turns out as a problem is the main storyline of the movie. Eventually, three Santhanam meets, and the trailer ends with suspense.
Entering the industry as a comedian and unfolding as a hero is not an easy task in Kollywood. But Santhanam made it possible through his hard work. Though Arai en 305 il Kadavul is not a successful one as a leading role, he never lost hope in his talent and continued as a comedian in the Tamil industry. Siva Manasula Sakthi and OK OK was a big break in his comedy career.
Later in 2014, he decided to give a chance as a leading role in Vallavanuku Pullum Ayutham, a remake of Telugu film Maryada Ramanna which was welcomed by Tamil audience. Since then, he has decided to play the lead role. Dilluku Dhuttu, A Tamil comedy horror film, was a success in box office 2015. He started producing films from 2014 by his own production company "handmade films."