Oh my Dog Review: Arun Vijay And His Son Arnav Gained Children Likes
Sophia Loren (Author)
Published Date :

Apr 21, 2022 15:43 IST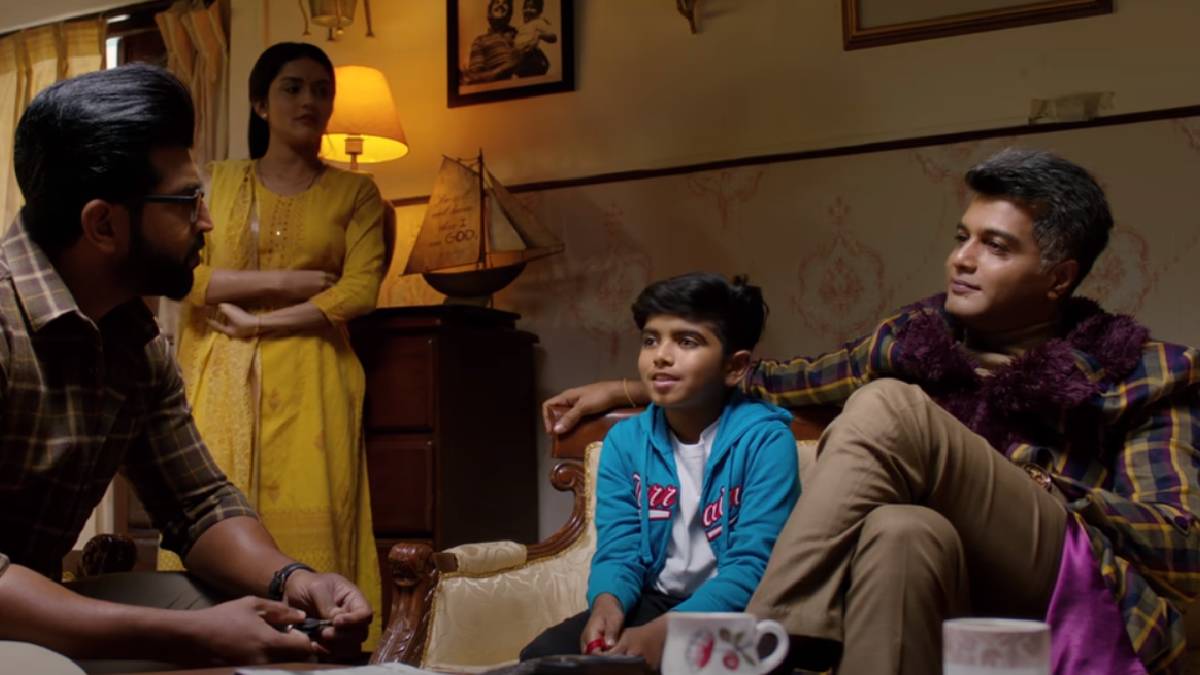 Oh my, Dog movie is going to be the kid's favourite Tamil movie. Arun Vijay is a middle-class man who lives in Ooty with his wife, Mahima Nambiar, father Vijayakumar and son Arnav Vijay. Meanwhile, Vinay, who has had many successes on the Dog show, tells his men to kill the blind puppy as it will not be useful for the competition.
But unexpectedly, that puppy gets to Arnav Vijay. Arnav undergoes eye surgery for the puppy and begins to raise it. At some point, the dog show is about to take place. In this show, Vinay tries to prevent Arnav's dog from participating in the competition as he advances in several rounds.
Did Arnav's dog finally win the dog show? It is the rest of the story of the film. Director Sarov Shanmugam has created a good story about how a blind dog participates in competitions. He has directed the movie keeping the children in mind than the adults.
Arun Vijay, who played the protagonist in the film Oh MY God, is a perfect fit for the father's role. With Vijayakumar and Arnav, he shines in acting with anger and affection. However, Oh My Dog is the first film for Arnav he tried to manage the scenes and gave his best. At the same time, he has stumbled in a few scenes. Mahima Nambiar has done a good job as a role of mother.
All of the boys who have played Arnav's friends have made outstanding contributions. The dogs are projected as very cute throughout the film. Vinay's performance as the stylish villain is not taken seriously. Vinay's character is not as strong as expected. Although his appearance is watchable.
Most of the scenes are predictable, which seems like a negative of the film. There is a little flaw in the writing. The background music of Nivas K Prasanna is a great strength of the film. Similarly, Gopinath's cinematography is so admirable according to the scenes.
Watch Oh, My Dog Tamil film on Ott Platform Amazon Prime Video. There is no adult content in the movie, so the kids can enjoy the entire film, which will positively impact them.