OMG (2023) Tamil Movie Review: Sunny Leone Gathers Crowd For Horror
Sophia Loren (Author)
Published Date :

Dec 30, 2022 13:02 IST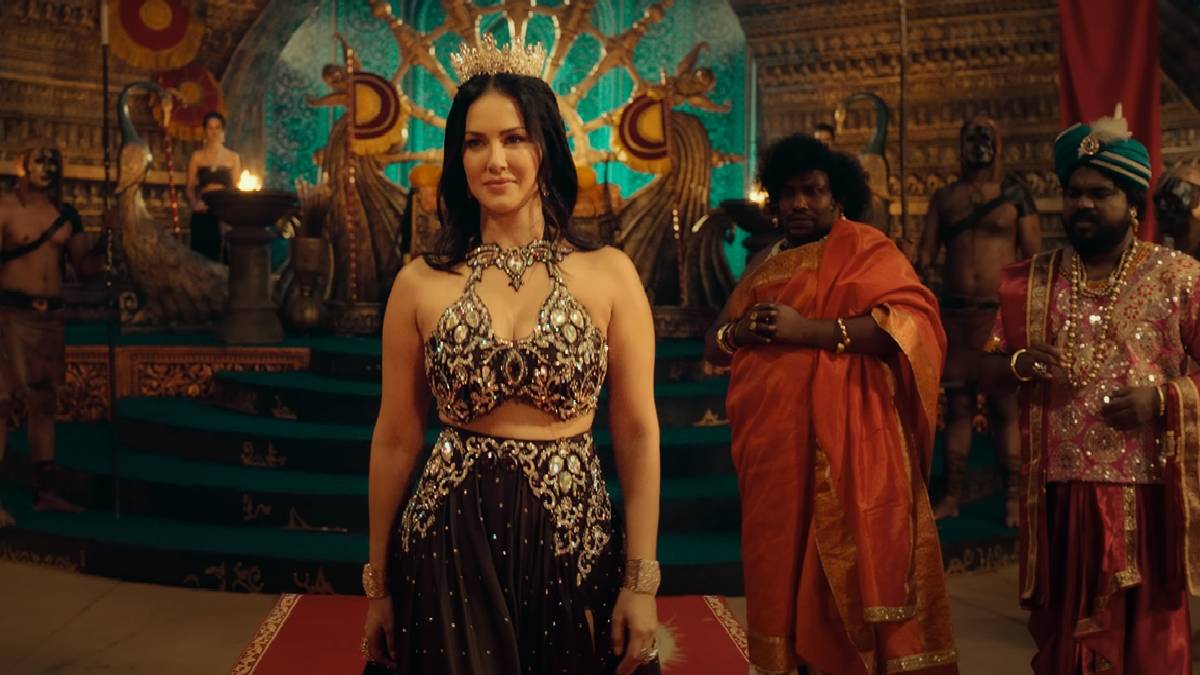 Sunny Leone's movie 'Oh My Ghost' has been released in theatres and is receiving good comments from Sunny Leone fans. Let us see whether the OMG Tamil movie will be a hit or drop.
Oh, My Ghost Movie Story:
A female soul haunts a village, tormenting men. The sorcerer says that it can only be done if the hero Satish comes to control it. Sunny Leone is ruling Anakondhapuram during the royal period. She hates men because of her father, who was a king.
So she makes the men in that town come to the palace and tortures them. Yogi Babu gets angry and kills Sunny Leone. Even after many years, she comes as a ghost and torments the men living in that village. What happens after that is the story of Oh My Ghost.
Oh, My Ghost Review:
Regarding the film's positives, OMG Tamil movie can be enjoyed with friends with its comedies. The screenplay is good, but only to a certain extent. Sunny Leone is portrayed beautifully and glamours, as always. The movie crew has made much effort to make this film, which can be seen on screen.
When it comes to negatives, the horror scenes didn't scare the fans too much. There are more comedy scenes than horror. Director thought that they could scare only through the background music. But it also sounds like noise. There is not much of a screen presence. It is an average movie which can be watched once.
OMG Cast:
Directed by Yuvan, the movie Oh My Ghost is screened in theatres today. It is a comedy horror film which gained much attention for its cast. Bollywood actress Sunny Leone, Tamil actors Satish, Ramesh Thilak, Mottai Rajendran, Bala, Thangadurai and actress Darsha Gupta are playing the lead roles.