Pakkiri Movie: Will Dhanush's French Film Connect with Tamil Audience and Succeed?
Chandra Raja Prabu (Author)
Published Date :

Jun 20, 2019 10:59 IST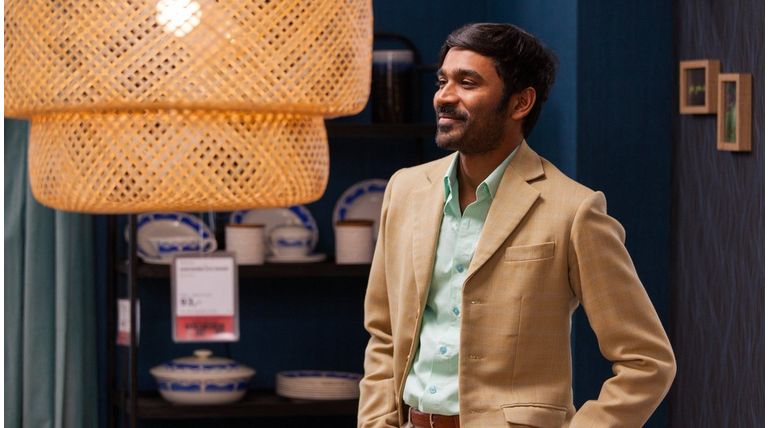 Movies always top the list of the best entertainment outlets. Especially, the Tamil audience has a deep connection with the movies they watch, and they always try to identify themselves in the movie. Dhanush, a hardworking and wonderful actor has created a boy-next-door intimacy with the Tamil audience. Pakkiri, his upcoming movie is an adaptation of a famous novel The Extraordinary Journey of the Fakir who got Trapped in an Ikea Wardrobe by Romain Puertolas.
The movie is directed by Ken Scott, a renowned French director. Even though being a French film, Pakkiri's trailer got a considerable reception. Dhanush shows much interest in getting featured in movies, in which the lead goes on searching for his self- realization, hope, identity and existence in an alien land. Pakkiri joins the queue of Pudhukottai Saravanan and Mariyan, the movies that feature the journey of a person in a foreign country as an immigrant and refugee respectively.
In the upcoming movie, Pakkiri deals with the extraordinary dreams of an ordinary Indian street magician Fakir. During his journey of finding his father in Paris, Fakir unknowingly gets lost in an Ikea wardrobe. The story takes an amazing shift from here and that leads to the test of karma, hope, and perseverance. Tamil audience always has a unique taste and the previous journey-based movies of Dhanush got a mixed response from Tamil audience.
The forthcoming movie Pakkiri is highly acclaimed worldwide so the crew expects an overwhelming response for the Tamil version. Tamil audience never fails to recognize good movies. The crew has taken a lot of effort to bring out the movie in the best way. The success of the movie remains like a twisted coin. Tamil audience can change coin any side surprisingly or unsurprisingly.