Pallu Padama Paathuka Tamil Full Movie More Of Adult Comedy Review
Sophia Loren (Author)
Published Date :

Mar 04, 2023 10:47 IST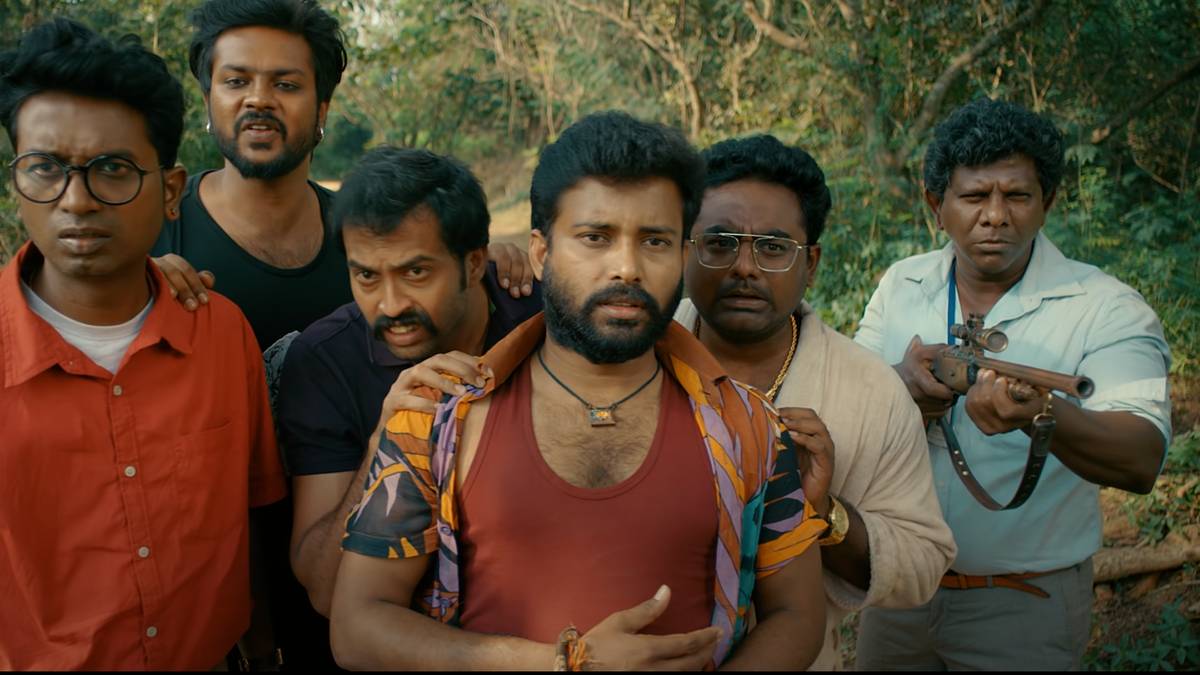 The adult comedy movie 'Pallu Padama Paathukka' directed by famous Vijay Varadaraj, has been released today through 'Temple Monkeys' YouTube channel, which fas 271k subscribers. The title itself seems to suggest that this is an adult sex comedy. Pallu Padama Paathukka was released in theatres yesterday and received an average response.
Pallu Padama Paathuka Movie Story:
Six people commit suicide and go to the Kerala forest called 'Kunjithanny Kaadu'. All six have different backstories. But after going to that forest, they witnessed a lot of 'zombies' in it. The group tries to kill them. The film is titled Pallu Padama Pathukka because if the 'zombies' bite someone, the bitten person also becomes a zombie. How did the group escape from the forest? Did the Zombie kill the members? What happened to the leads is the rest of the story.
Pallu Padama Paathuka Movie Review:
This film is made with just a few double-meaning dialogues without any of the screenplay, comprehensible storytelling, good visuals, and good cinematography required for a good movie. The film has many adult dialogues while keeping a light story in the background and has jokes about homosexuality. This movie can be enjoyed with friends, and it is a one-time watch movie.
Pallu Padama Paathuka Movie Cast:
Vijay Varadharaj directs the movie. Dinesh, Sanchita Shetty, Shiva Shah Ra, Rajendran, Jagan, Linga, Sai Dheena, Harish Paredy, Abdul, Rishikanth, G.M.Kumar, Anand Babu, Augustine and Dhivakar starred in adult comedy films, have acted in this film. The music is composed by Balamurali Balu.