Panipat Hindi Movie Leaked by Tamil Rockers Website
Vignesh Subbaian (Author)
Published Date :

Dec 06, 2019 17:35 IST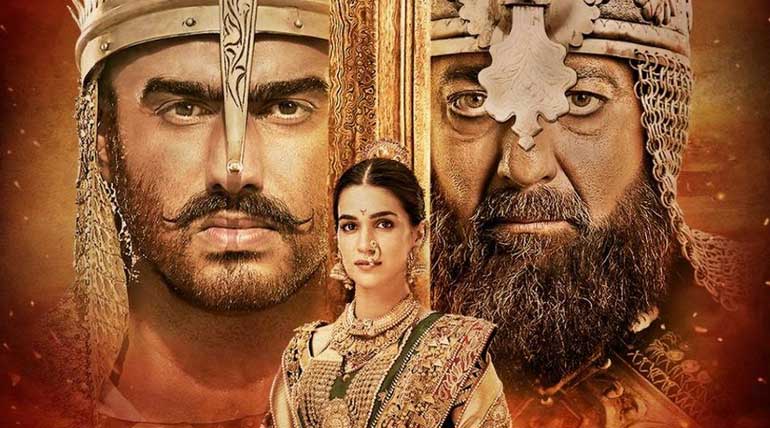 Tamil Rockers release Panipet – The Great Betrayal online as it hit the screens all over India now: Ashutosh Gowariker's Panipat - The Great Betrayal movie starring Arjun Kapoor and Sanjay Dutt leaked online on Tamilrockers website as soon as it hit the Indian theaters now. The third battle of Panipat well shown in the film has to battle the Tamil Rockers menace to make its box office collections ring as expected.
The movie taken with a budge of more than 100 crores is expected to collect six crores on its first day today, 6 December. But with Tamilrockers playing spoilsport, will it reach the target is a big question now. Also, the historic marveling of the late 17th century was well filmed by Gowrikar, but the CGI is the main offender for its success.
Panipat is released in more than 1500 theaters across India to bring in the Maratha's battle against the invading Afghans. The third Panipat battle that happened during the 1760s is well brought to the eyes of the audience.
But the CGI is making it a film to have been released ten years ago. Also, its comparisons with Bajirao Masthani is inevitable as the two movies are of the same period. But Sanjay Leela Bhansali wins hands down with his Bajirao Masthani and also with Padmavat when compared to Panipat.
Arjun Kapoor, with his masculine body, fits the role of Sadhasiva Rao, the commander in chief of the Maratha army. He fights against the Afghan's Ahmad Shah Abdali, played by Sanjay Dutt. He wins with his ferocious acting not to replicate the form of the Padmavat's Khilj.
But Arjun Kapoor, how much he tries but fails to deliver the fierce Sadhasiva Rao role. Kriti Sanon is the Parvati Bhai who does her part well by speaking with her eyes but in many ways, resembles Priyanka Chopra's character of Kashbai in Bajirao Masthani.
Panipat-The Great Betrayal could have been on par with Padmavat had it not been the CGI damage. To add salt to the wound, now Tamilrockers have leaked Panipat full movie online. Though movie getting moderate reviews, watching in theatres will be best choice for the audience.
&nbsp
Tags :&nbsp
Panipat Hindi Full Movie in Tamilrockers
,
Panipat Hindi Movie
,
Panipat Hindi movie in Tamilrockers website
,
Panipat Hindi full movie download Tamilrockers
,
Tamilrockers new movies 2019
,
tamilrockers 2019 movies
,
tamilrockers new url 2019
,
tamilrockers new url
,
tamilrockers new domain
,
Tamilrockers HD Movie 2019
,
Tamilrockers Leaked Movies 2019