Petromax Review: Old story but still comedy
Vijayan Sankar (Author)
Published Date :

Oct 11, 2019 14:24 IST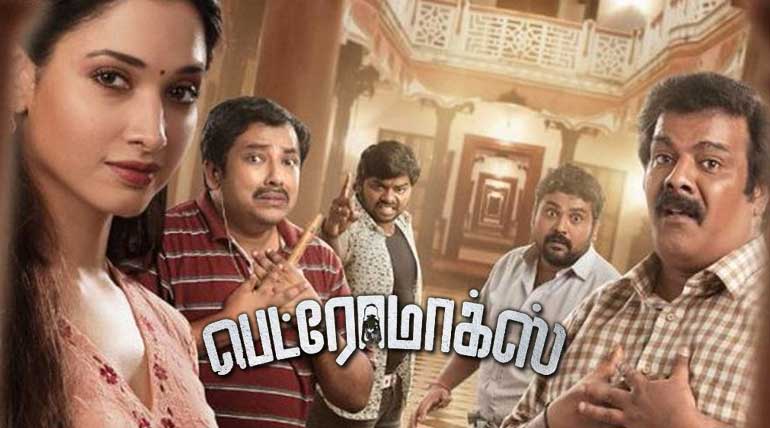 Petromax is a combo of horror with family sentiments and comedy: Petromax is a horror movie with lots of comedy and sentiment. The first half movie plot is a bit slow, with more horror and comedy scenes.
The second half has been dedicated to family sentiments and revenge by the ghosts. The movie, which was a hit for this combination in Telugu, may bring in families to Tamil Nadu theaters also.
Rohin Venkatesan continues horror journey with Petromax: Director Rohin Venkatesan, who previously directed thriller movie Adhe Kangal and now he has chosen the horror-comedy genre with Petromax.
With the right platform for it with the Telugu hit of 2017 Anando Brahma, he tries his best with Petromax. Ably supported by Tamannah and Yogibabu, Munishkanth, and others, Rohin may breakeven with Petromax.
Tamannaah plays well role of Petromax: With the previous ghost's stint with Devi 1 and 2, Tamannaah does her best as a ghost in Petromax. Without any major male hero in the movie, the director depended on her for the film. Tamannaah seems to have done justice to it.
Anando Brahma VS Petromax: The original Petromax, Anando Brahma, which was released in 2017 at the peak of horror frenzy movies, did well in the Telugu box office. It collected more than 15 crores from the Telugu people.
They were enthralled by the new combination of horror and sentiment in the movie, along with the comedy scenes. But Rohin's attempt to make it in Tamil with Tamannaah now is a bit belated and could only get a lukewarm response from the Tamil audience.
Eagle's Eye production company has to market a lot to make this movie bring in the family audience to theaters. BGM of Ghibran is well scored in the first half of horror scenes to make the audience a little scary.
Petromax is a belated horror film with family sentiments and comedy may bring in families to theaters to have an excellent time.