Ponmagal Vandhal Review: A known news depicts as drama to inculcate seriousness among the public
Sivaranjani Soundararaj (Author)
Published Date :

May 29, 2020 15:56 IST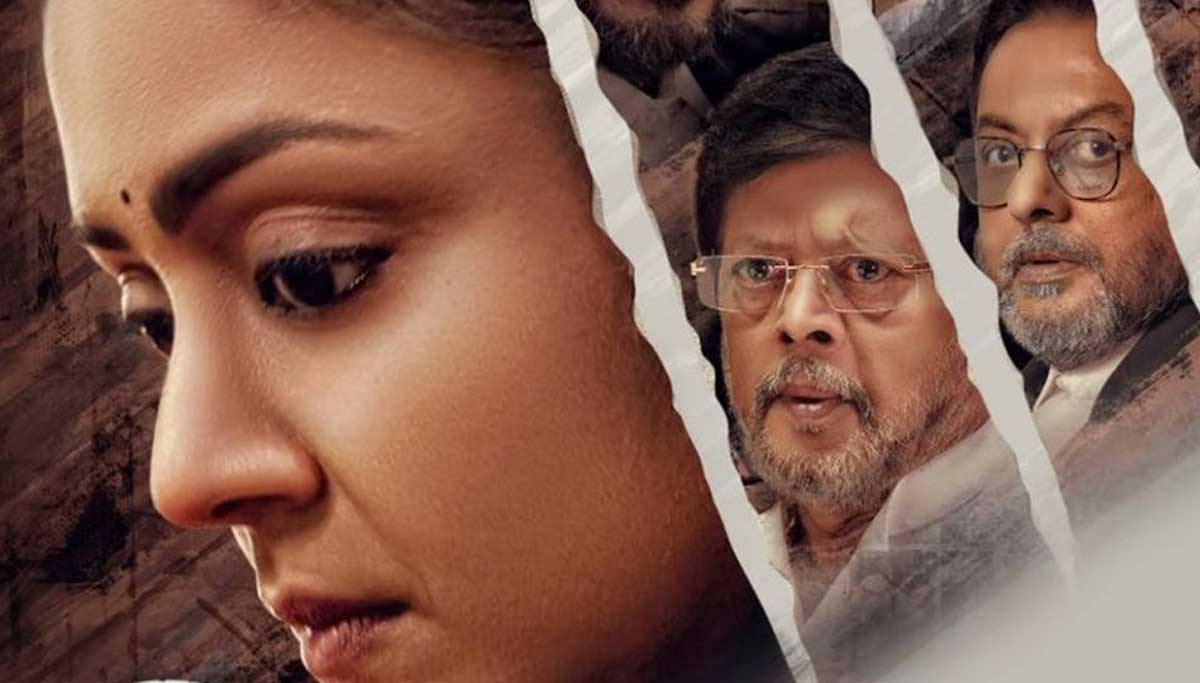 After facing several issues to release on OTT platform, Ponmagal Vandhal voices loudly on Amazon Prime Video today. Yes, the movie directed by J.J. Federick under the banner of 2D Entertainment by Surya Sivakumar is undoubtedly a box office collector movie if released on big screens.
As it is released on online platforms, the story is never new content for people as nearly half of the movie freaks and even non-movie addicts must have watched the emotional cruelty breaking drama released today. Jyothika script selection nowadays fulfils the commercial and family audiences more than enough.
Ponmagal Vandhal movie story is never unknown news happening around the world, but the drama depiction is definitely a must needed form to convey the pain transparently and J.J.Frederick did the same using Jyothika's versatility in screen via acting.
Plotting and revealing the victory certainly in a courtroom drama happens regularly but in the case of Ponmagal Vandhal, emotional connections in everyone's daily life lessens guessing of what next in the screenplay. It seems like everything good to watch in the movie as a film lover, but the story strongly clarifies that nothing goes well in terms of Child abusement and it's justice.
The unexpected twists and character modulations of Jyothika in the film as Jothi, Venba and Angel proves how much burden she had on the entire story. However, the co-casting for Ponmagal Vandhaal is 100% plus to the screenplay as everyone Thiyagarajan, K.Bhagyaraj, Parthiban and Pandiyaraj keenly dusted their sequels.
Though Ponmagal Vandhaal is purely an emotional courtroom drama, the story never failed to stick into thriller essence apart from revealing the child brutalities occurring around the nation.
Even Though Ponmagal Vandhal grossed it's investment prior to release due to the OTT selling, the time and content of the melodrama release is another successful factor to praise the movie forever.
However, Suriya's banner is yet to face theatrical problems after a lockdown in releasing movies from the Theatre Association, Ponmagal Vandhal release is a right choice to solve the long-lasting misery of locked people to watch a fresh movie.
But for Amazon Prime Video, it's definitely a question mark to make new Users and profit through direct film release since Tamilrockers already copied the HD link and made it available in their online market for free of cost.