Will Prabhas Acting Saaho Beat Baahubali Box Office Collection Record
Vijayan Sankar (Author)
Published Date :

Aug 29, 2019 19:13 IST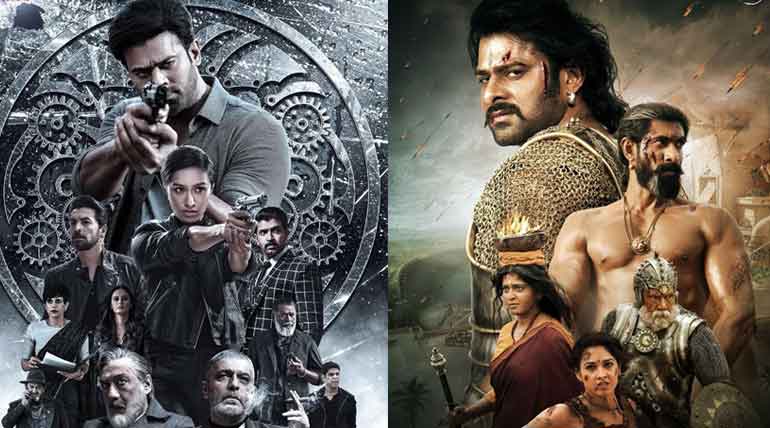 Will Prabhas acting Saaho beat Baahubali Box Office Collection record?
The most significant and expected action entertainer of the year, Saaho is set to hit the screens tomorrow across India. Produced by T series and UV creations with a mammoth budget of 350 crores, it is to be released tomorrow in three languages Telugu, Tamil and Hindi. Directed by young and talented Sujeeth, it is already the talk of the Telugu people worldwide. But the main attraction for them to be gripped in fever is Prabhas. The actor who plays the lead role after Baahubali, to set Andhra and Telangana on fire.
Prabhas 200 feet wide poster put up in Bhimavaram, Andhra:
To welcome the much-awaited Saaho of Prabhas, fans of his home town Bhimavaram has put up a 200 feet wide poster of him. It is the top trending videos now in Andhra and Telangana. The movie frenzy Telugu people across the world are waiting for tomorrow for their favorite actor Prabhas movie Saaho to be released.
Bookings for Saaho across India:
With a huge budget Saaho, is being released in many parts of India with huge expectations. But as per the booking statistics so far, it is as expected complete house in Andhra and Telangana. But, the other states including Tamil Nadu, where it is released in Tamil, there is no much eagerness for the film. It is because Prabhas and the director Sujeeth are not as much popular in Tamil Nadu as in Andhra and Telangana. It is the same in other parts of India also. But the producers and Prabhas fans have nothing to worry as their prime target Telugu people are all set to make Saaho, the next Baahubali of India.
Prabhas becomes the next superhero of Telugu people:
For decades Telugu people honor one after other Telugu actors as their god and idolize them. Now it is the turn of Prabhas after the long list of NTR, Nageswara Rao, Chiranjeevi, Nagarjuna, and others. He is well built and acts according to the liking of Telugu people to become their next semi-god.
Tomorrow the whole of Andhra and Telangana will be rocking with the celebrations of Prabhas fans and people to watch Saaho on the big screen.