Prank elimination request by Bigg Boss Tamil brings panic among contestants
Vijayan Sankar (Author)
Published Date :

Jul 05, 2019 14:48 IST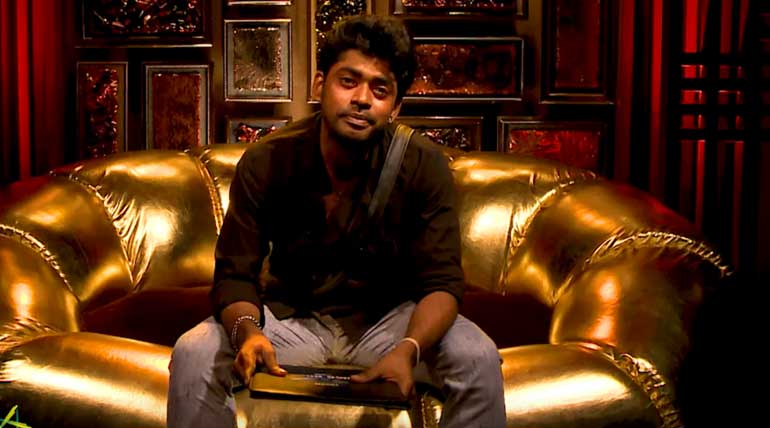 Prank elimination request by Bigg Boss Tamil Season 3
The second promo sets the mind of the contestants for the elimination. The letter from the Big Boss was asked to be read by Sandy. It mentions that one out of the seven nominated persons for elimination has to be selected by the contestants.
There are hustle and confusion among the contestants on choosing one of the seven nominated contestants. The promo further reveals that the exercise of selecting the person for elimination is a prank by Bigg boss to Sandy in the confession room.
What happens next, whether Sandy is allowed to say it is a prank to the other contestants or not has to be seen only today evening.
Eliminations will increase the TRP ratings of Big Boss 3:
By tomorrow nearly 13 days will be over for Big Boss 3. Already its interest and expectations are soaring along with the TRP ratings.
Vanitha issue added fuel to the fire and Bigg Boss 3 Tamil is filled in social media and among others and the focal point of talks everywhere among Tamil People. Since it gives the inner emotions and feelings of others live, is the success of this show.
Also, Kamal Hasan being a veteran in acting knows who is acting and who is genuine. Hence the popularity of the show is set to reach great heights with the eliminations starting from Sunday.
Why is this prank elimination by the Big Boss?
Suddenly two days before the official announcement of elimination this letter from Big Boss must give a jolt to the contestants. It will not only make the mindset of all the seven to be ready to go out of the big boss house but also will caution others.
Recently there have been too many untoward incidents in the Bigg Boss 3 Tamil house which is beyond control by the captain Mohan. Vanitha is unstoppable with her interference in everything, and even yesterday's issue seems to have not affected her behaviour in any way.
Hence Bigg Boss must have given this prank elimination threat to all of the contestants today.
The first promo promises romance with love scenes, and the second promo brings in fear of elimination. So it will be worthwhile for the audience to spend one hour forgetting all their worries and enjoy the Bigg Boss 3 Tamil.