Priyanka Captaincy Facing Thamarai Selvi Questions In Bigg Boss Tamil
Thangaraja Palaniappan (Author)
Published Date :

Nov 16, 2021 10:20 IST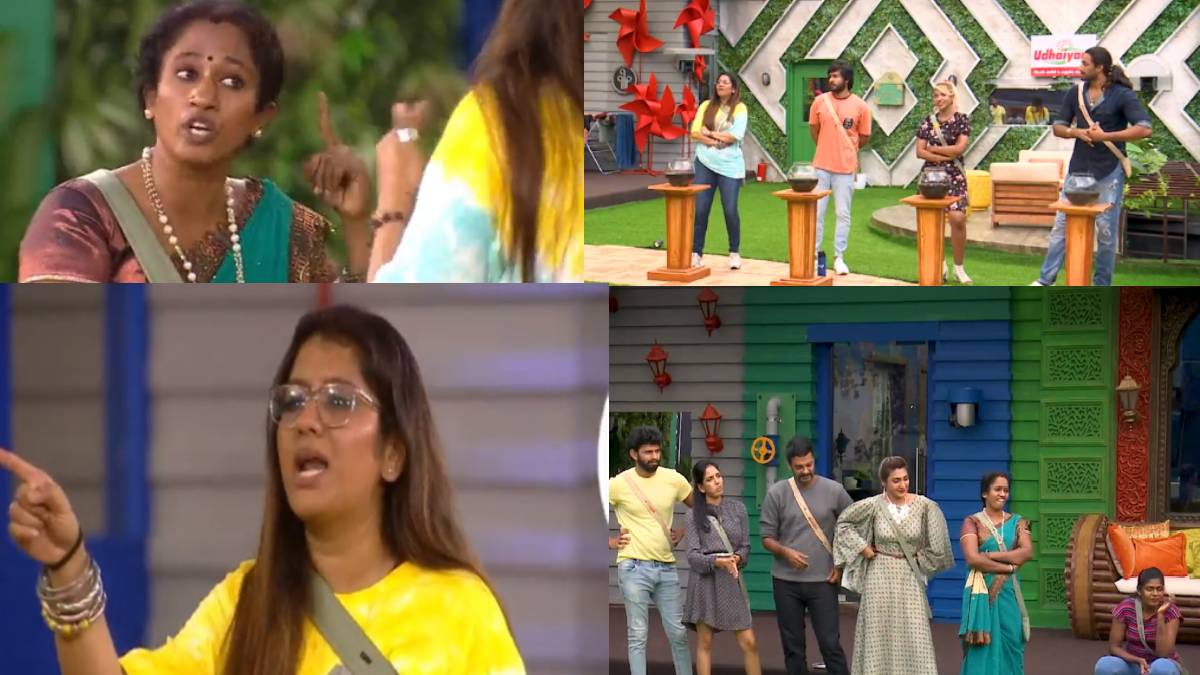 Bigg Boss Tamil 5 Day 43 was interesting as both the captaincy task and the nomination process were held with good content. The first task was the captaincy task in which Priyanka, Ciby, Iykki and Niroop were competing.
The task was held in the garden area where Priyanka, Ciby, Iykki and Niroop was standing in a line. A bowl of water was kept in front of them. In a separate jar in the Garden area, the dyed water was placed, and the housemates had to pour dyed water into the glass bowl, saying the name of the person you think should not be the leader.
At the same time, competitors can defend themselves by claiming their best uniqueness and character to prevent the dye from spoiling the water. The person who ultimately has the least stain on the glass bowl will be the captain of this week.
Raju initiated the task, and he poured the dye in Ciby's bowl, Isaivani poured in Iykki's bowl, Thamarai Selvi poured in Priyanka's boul, Akshara poured in Ciby's bowl, Abhinay poured in Niroop bowl, Pavni poured in Iykki's bowl, Imman Annachi poured in Priyanka's bowl, and Varun poured in Niroop's bowl.
Since the quantity of the due was more or less the same in all the competitor bowls, Bigg Boss then started the game again for the voting purpose. At that stage, Raju poured dye in the Priyanka bowl, Isaivani poured dye in the Niroop bowl.
Meanwhile, Thamarai Selvi poured dye in the Iykki bowl, Akshara poured dye in the Ciby bowl, Pavni poured dye in the Iykki bowl, Abhinay poured dye in Niroop bowl, Imman poured dye in Iykki bowl, and Varun poured dye in Ciby bowl.
In the end, Priyanka's bowl had less dye in her bowl, so she was chosen as the leader this week. Also, Big Boss asked if Pavni and Niroop had any intention of using the coin to change the leader. But both said no to that, and then Priyanka became this week captain.