Putham Pudhu Kaalai: A much needed feel-good movie amidst CoVid-19 theatrical chaos.
Sivaranjani Soundararaj (Author)
Published Date :

Oct 16, 2020 14:24 IST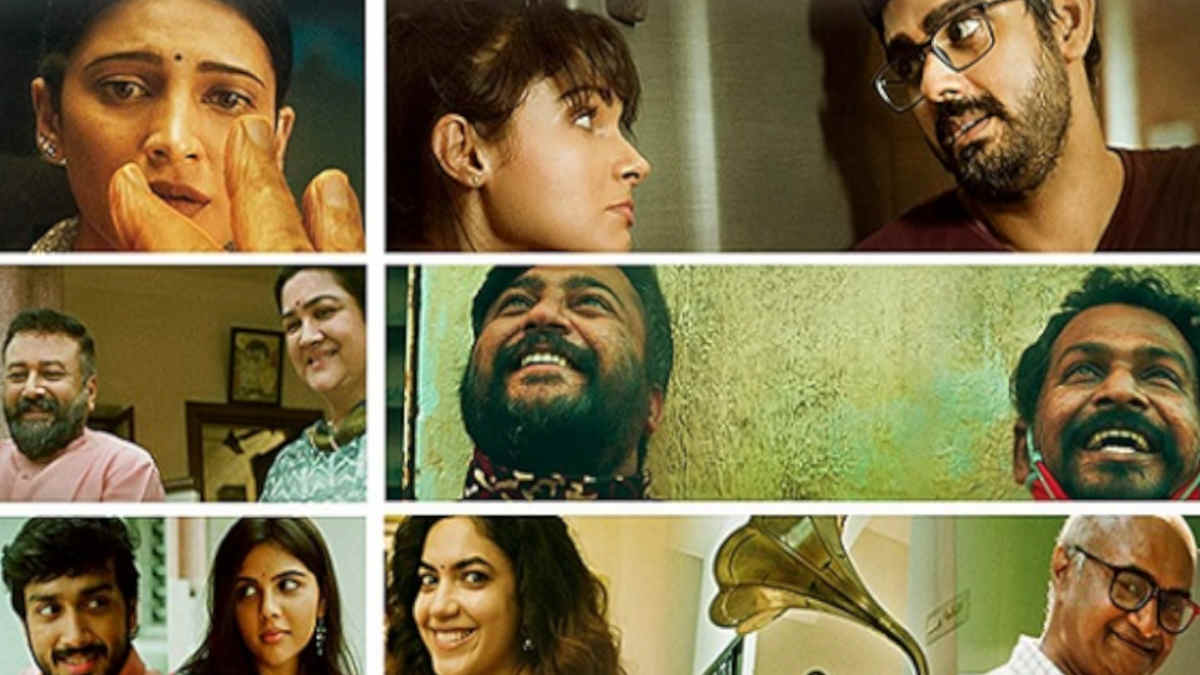 The anthology is not a big hit journal in the Tamil cinema industry. However, after the Sillu Karupatti anthological release, CoVid brought us Putham Pudhu Kaalai with the directorial excellence of 5 epic directors.
Sudha Kongara's Ilamai Itho Itho, Gautam Vasudev Menon's Avarum Nanum Avalum Nanum, Suhasini Maniratnam's Coffee anyone? Rajeev Menon's Reunion and Karthik Subburaj's Miracle are the five short films which are depicted in one as Putham Pudhu Kaalai.
On a note, the short movies pose no excellence from the history made directors, but undoubtedly gain a feel-good experience and review from the home-bound audiences.
Sudha Kongara's Ilamai Itho Itho story revolves around the love, fights, and cuteness of two old people who lost their wife and husband. As adults Jayaram and Urvashi are robbed of their actions while Kalidas and Kalyani Priyadarshan's romance is a blast who comes in their teenage looks.
Next comes in the line, soothing filmmaker Gautam Menon's story Avarum Nanum Avalum Nanum. The plot flexibly narrates the love of grandfather and granddaughter and the affection of grandfather, who did not accept his daughter, who was romantically married. Gautam, the director who usually touches on modern love stories, this time, attempted on the sentiment of grandfather and granddaughter. MS Bhaskar and his granddaughter Rituvarma have lived the story naturally with their performances.
Suhasini's Coffee Any One? In the story, the husband lovingly tries to cure his wife, who has gone into a coma stage. Daughters from abroad are told to go to the hospital. Beyond that, the story is about whether he saved his wife by his affection or not.
Rajeev Menon's Reunion is a film that tells the story of a friendship between a schoolmate, Andrea, and a troublemaker. There is no pressure on the story to make every shot look modern and bright.
Karthik Subburaj is in style as usual. Bobby Simha, who goes on a rampage, tells the story with a bit of teasing and twist as to whether there was a miracle in Muthukumar's life. Bobby and Muthukumar complete their character with performance in Putham Pudhu Kaalai anthology drama.