ads
Queen Web Series, Episode 1: The Breach
Sivaranjani Soundararaj (Author)
Published Date :

Dec 15, 2019 10:44 IST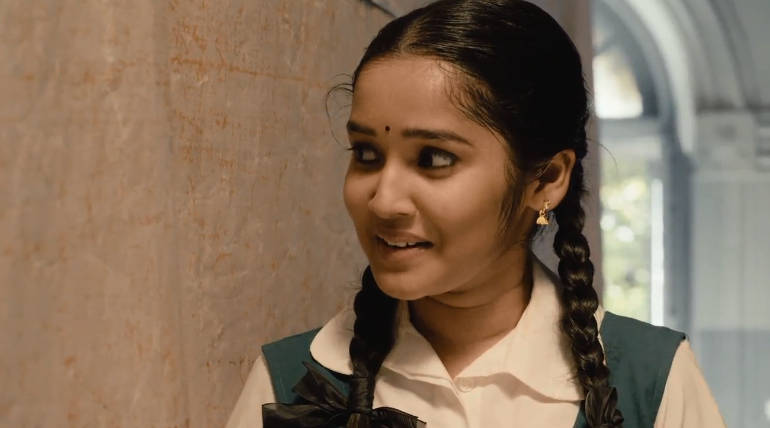 Opening with a director countdown and Simi Karwal's famous interview at the Renga Illam of Palace Garden in Chennai depicting the fearless alabaster skin lady holding State first at 15 years of life combined pursuing acting in 18 with the epic heroes and becoming the most desired face of Tamilnadu at the age of 22. Despite all the capabilities, the personage held the state's youngest Chief Minister to date at her 40. The lady seen highs and lows in life, politics, and cinema inviting Shakthi Sesadhri with her breach of Not everyone is born bold.
Anika Surendran begins the Queen with her bold performance accompanying royalty look depicting young Shakti in the first episode setting the mood for the audiences to anticipate viewer delight. The girl Anika engulfing the adolescent Shakthi takes up a keen bit of acting with her walk, look, and way of behavior in the series to retain the reality based on Anita Sivakumaran's book "The Queen."
The Breach episode highlights the impasse in Shakthi's life-sustaining through poverty along with her young mother Sonia Agarwal, grandmother and younger brother in the house. Despite the family circumstances, Shakthi shines well in her curriculums at St. Louis convent in Chennai without giving up even a single say showing of her determination. Gautham Menon and Prasadh Murugesan co-directed Queen intriguingly with Darbuka Siva's background scores pulsing the MX audiences off the screen.
SR Kathir's cinematography lights up Queen's biography to its period undoubtedly in addition to Praveen Antony's editing on-screen sets the viewers on the hot seat looking what's next irrespective knowing what she is going to achieve finally.
Adolescent Shakthi has never been in good terms with her mother cum cine-actor Sandhya(Ranganayaki) after achieving the State first in her board exams, which made unfollow her dreams by entering the film world out of poverty.
Amma Jayalalitha's articulate English and Tamil revealed via Queen web series, and all credit goes to her beloved sister of the convent. Then and now, Iron lady proved her dreams and never failed to live in after her demise, too, in the State.
The first episode of web series rules highlighted the highs and lows happening on Shakthi Seshadri's life achieving the Best outgoing award and entering the Film industry as Heroin via Sridhar's direction on the same day.
How all the breaches in Shakthi Seshadri's young life and her inspirable determination cracks, the wall will be seen in the forthcoming written updates of Queen.