Raghava Lawrence Promises To Construct House For Rajakannu Wife
Sophia Loren (Author)
Published Date :

Nov 08, 2021 18:21 IST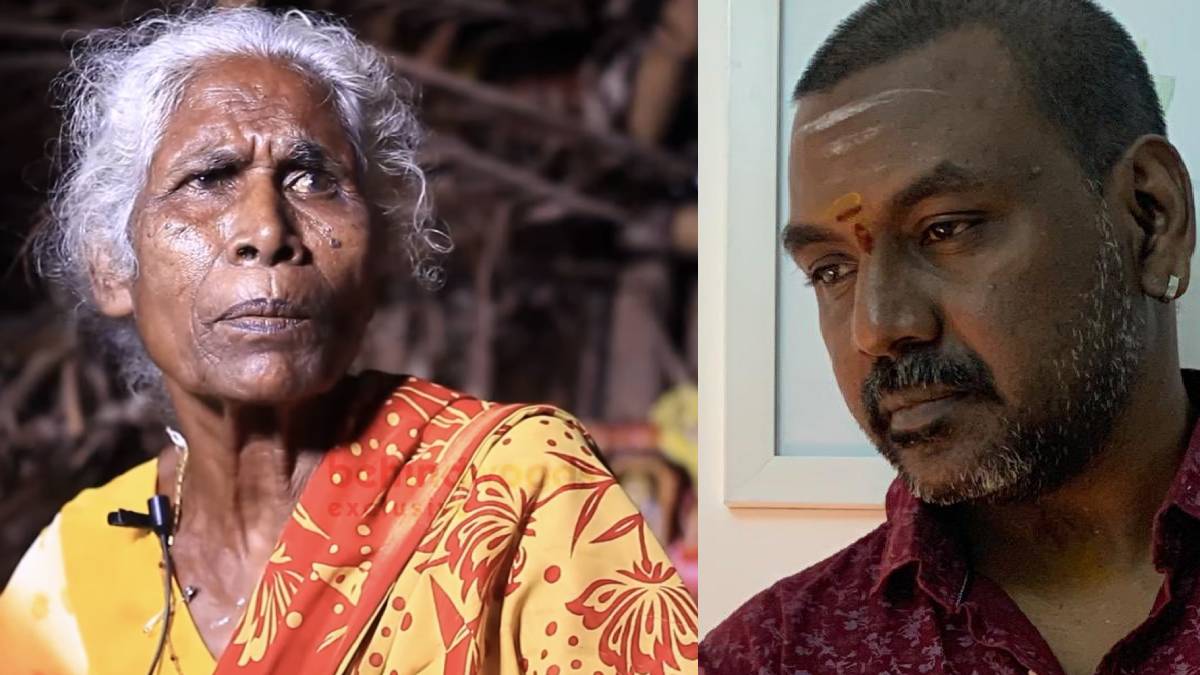 Jai Bhim, directed by Gnanavel and starring Surya, was released on Amazon Prime videos on November 2. The movie well reached among the audience and gathered respect.The film stars Prakash Raj, Rao Ramesh, Rajisha Vijayan, Manikandan and Lijo Mol Jo in the lead roles.
Jai Bhim movie met the expectations of the fans. Jai Bhim portrayed the real story that happened in 1993. They captured the lives of tribal people and their sufferings. The outcome of the movie was huge as many tribals got benefitted. Many donations and sponsors were put forward for the well being of the tribes.
It is heartbreaking to think what it would have been like for Parvathi Ammal actually to see the injustices done to her husband, Rajakannu. It was very hard to accept the tragedy faced by the characters of this film. Accordingly, the story of Parvathi Ammal has come to light through this film.
Many private channels have interviewed her by visiting her home. In it, she explained the suffering she went through, and she also said that she hadn't watched the movie still. And to note, in order to make the incident a film, many unhappened incidents are added to the film. Like, Parvati was not pregnant in real life when the incident happened.
Parvati's tears revealed the pain that she underwent during the lockup death of Rajakannu. The portrayal of their house in the movie was nearly the same. She is still living in a small house with her daughter and son in law. After watching the movie and listening to the real-life incident, Raghava Lawrence has promised to build a house for Rajakkannu's wife, Parvathi.
He said, 'I was saddened to hear about the life of Parvathi Ammal, the wife of Rajakannu, who was tortured for a crime he did not commit. I have promised to build the house for Parvathi at my own expense.
My compliments and thanks to the crew of 'Jai Bhim' who made the whole of Tamil Nadu talk about a horrific tragedy that took place 28 years ago, and to Surya, Jyotika and director Gnanavelu who turned 'Jai Bhim' into a proper work of art."
A house for Rajakannu's family ?? #JaiBhim #Suriya @Suriya_offl @2D_ENTPVTLTD @rajsekarpandian @tjgnan @jbismi14 @valaipechu pic.twitter.com/nJRWHMPeJo

— Raghava Lawrence (@offl_Lawrence) November 8, 2021