Raj Kundra Pornography Case: Shilpa Shetty Cried During Investigation
Vignesh Subbaian (Author)
Published Date :

Jul 27, 2021 15:07 IST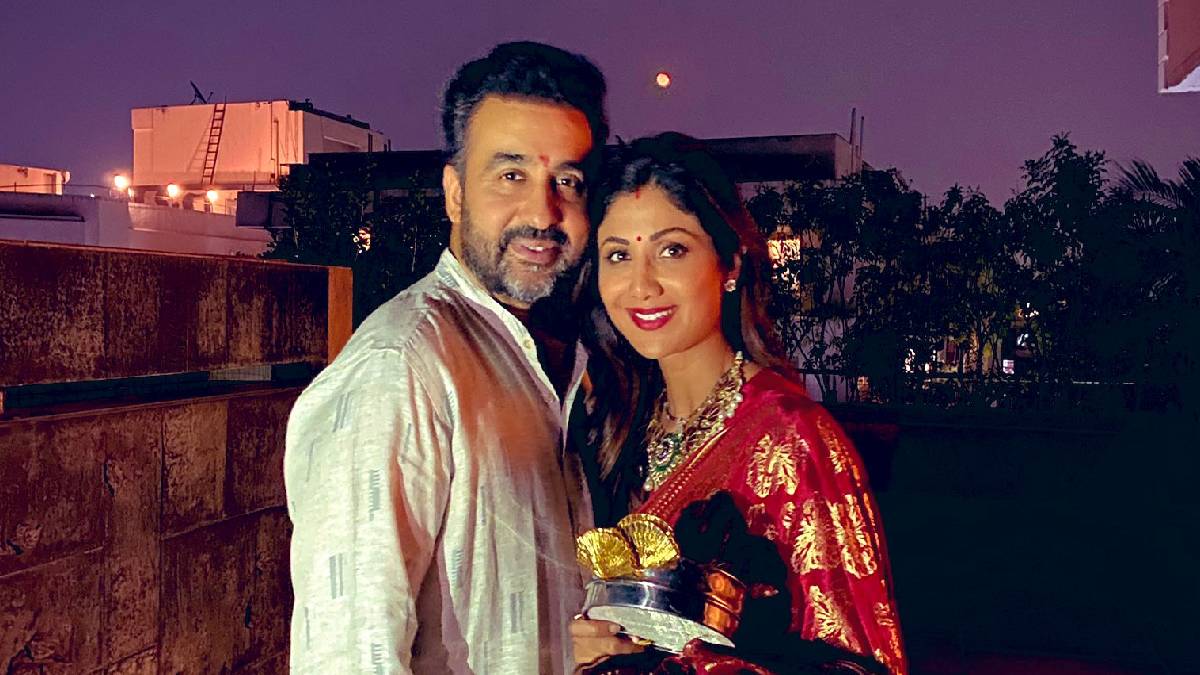 Raj Kundra, the husband of popular Hindi actress Shilpa Shetty, has been arrested for allegedly making pornographic images and uploading them on his cell phone. He has been taken into police custody and is being questioned.
Police have summoned three more people to investigate this pornography case. It is said that four members of Raj Kundra office workers have become 'approvers'. Is Shilpa Shetty involved in pornography? This was the big question that was questioned mostly during the case. The police asked her regarding the issue, and the trial lasted 6 hours.
Investigators took Raj Kundra to his home in Mumbai two days ago for questioning. Shilpa Shetty, Raj Kundra's wife and actress had already been summoned by the authorities there. Mumbai Crime Branch police interrogated her for about six hours. During the trial, she denied any involvement. It has been reported that Shilpa Shetty was involved in an argument with Rajkundra during the trial.
During the police investigation, Shilpa Shetty said that she strongly believed that Raj Kundra was not involved in the production of pornographic films, adding that it was a process managed entirely by a London-based person and that only the investment of money was made on Rajkundra's behalf.
As the investigation is now moving to the next stage, police raided Shilpa Shetty's house. Then 48 TeraBytes full of pornographic videos were caught. Police have questioned Shilpa Shetty and Raj Kundra over a copy of a correspondence obtained from Raj Kundra's WhatsApp group regarding the restrictions of glamour control for actresses.
In that letter, the production company should share the notes about him before filming to put the particular actress in the OTT films. The person of choice should be an active participant in social media. The rules stipulate that the actress must be able to act topless in bold scenes and naked in the back.
Police sources said that Shilpa Shetty, who saw it, said that such lines were not pornographic and were only glamorous for the story of the film as a whole and that her party would argue it in court.
After recording her confession, a senior crime branch officer said the actress had no connection so far in the matter, so there would be no further investigation. Shilpa Shetty has no role in this case. So far, we have no evidence of Shilpa Shetty's involvement in this case. So we are not going to question her again.
Police also said that Shilpa Shetty scolded Raj Kundra, that she has broken down and shouted during the interrogation. During the interrogation, Shilpa had misrepresented the matter to her husband. The family had been affected in many agreements, and even those who had signed the advertisement trust in me had backed down. A police official said she had said that the fame she had earned over the years had gone to the abyss because of this one incident.
Shilpa Shetty, who is said to be suffering from depression, shared some encouraging information on her social media page, stating that she will recover from this challenging stage.