ads
Rajinikanth to make a film for K Balachander family, says Producer Rajan
Sivaranjani Soundararaj (Author)
Published Date :

Dec 24, 2019 15:51 IST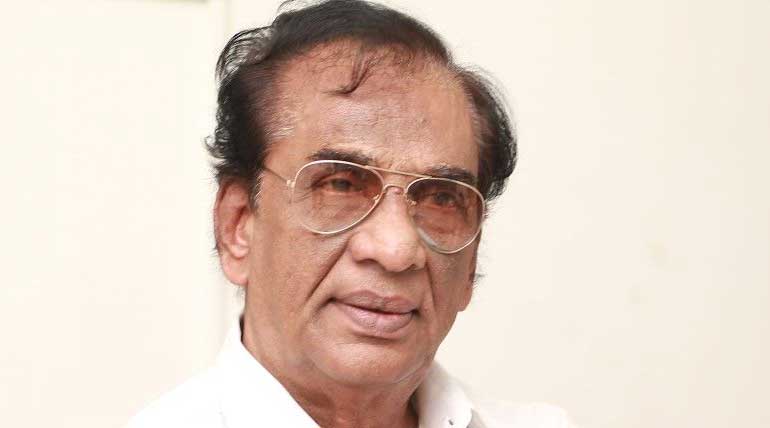 Rajinikanth to make a film for K. Balachander's family-Producer Rajan: Chennai: Producer Rajan requested Superstar Rajinikanth to make a film for K.Balachander's family.
It's been five years since the epic filmmaker fled the roll-camera-action journey from the world. Recently, the Tamilnadu cinema people celebrated the opening ceremony of the Balachander Fans Association in MRC Nagar of the Chennai district.
Producer Rajan opens up in the Balanchander's Forum Ceremony, stating that the past producers in Tamilnadu are not making films nowadays, and the list holds new producers in the movie-making business.
He emotionally adds, whatever the happenings Director K.Balachander's family should not suffer not in terms of poverty, but they suffer, the producer spits out.
Tamilnadu's solemn Director Balanchander family suffers economically, says Producer Rajan and he requested Superstar Rajinikanth humbly to make a film for his family as a sort. On the crowd, Actor Nassar, Sivakumar, joined the floors to honour the forum ceremony of Balanchandar forever.
It's nearly five decades, and everybody knows the legendary Director Balachandar is one who introduced Shivaji Rao as Rajinikanth to play a small debutant in Apoorva Ragangal co-starring Sri Devi. The faith and confidence, the director Balanchander shown paid off immensely, showering the blessings of Superstar in Tamilnadu.
Legend K.Balanchander Introduced more than 100 actors in the Indian cinema and to be notable Kamal Hasan and Rajinikanth holds as products of Director Balanchander.
Will Superstar steps to the plea of Producer Rajan or not? Seriously a worth answer needed questions from Rajinikanth's phase and vision. However, making a film is not the only solution to help someone, and our Superstar undoubtedly ropes a better idea to sort out the economic errors in the film creator and his (Rajini) creator's family.