Saani Kaitham Review: Loaded With Violence? Keerthy Suresh Solid Role
Sophia Loren (Author)
Published Date :

May 06, 2022 11:54 IST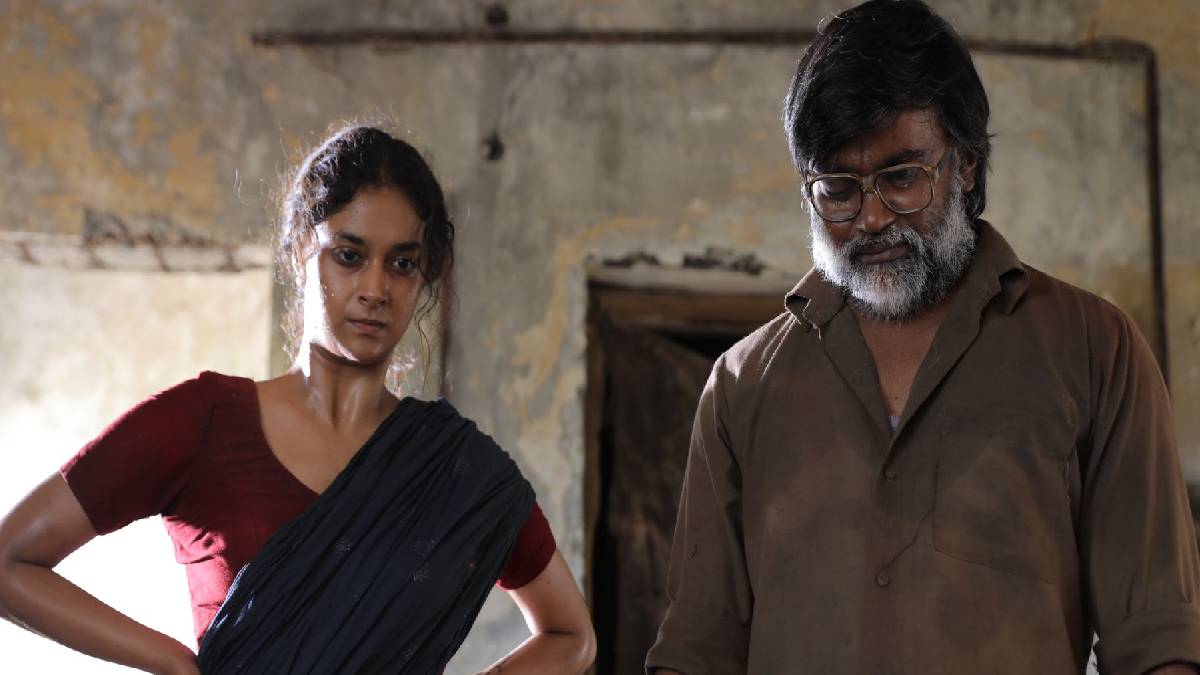 Saani Kaitham, directed by Rocky, is one of the most anticipated films in Tamil cinema this year. And finally, this movie is released on Amazon Prime today. The anticipation for the film was a bit high from the beginning as Keerthi Suresh co-starred with Selvaragavan. This is the film in which director Selvaragavan made his acting debut.
To tell the story in one line is to take revenge on those who troubled him. They are maliciously conveying this content. The film is full of blood.
The story of the film "Saani Kaitham" is shown to take place in 1979. The movie "Saani Kaitham" is another revenge drama in the Tamil film industry. The usual caste problem is discussed here. The problem arises when the boss of Rice Mill, who belongs to the upper caste, speaks incorrectly and is questioned by a member of the lower caste who works there.
When he apologizes again and comes back to work, he leaves the upper caste bosses insulting the crowd for speaking ill of his wife. In retaliation, Ponni (Keerthi Suresh), a police constable, the wife of a lower caste worker, is assaulted and gang-raped by an upper-caste gang. They also set fire to the hut while Ponni's husband and baby girl were sleeping inside the house.
"Saani Kaitham" is hard to understand in the beginning 30 minutes. It won't be very clear. It will be a big question mark without knowing the reason why Selvaraghavan is killing men. In a small flashback, the scene will come later about who the Selvaragavan is and what he has to do with Keerthi Suresh, and that will be projected separately.
The positives of this movie are the performance of Keerthy Suresh and Selvaraghavan and the technical works. The sound design is super good, and the cinematography must receive special credits. The editing has also merged well. Keerthy Suresh's role is solid, and she has done justice to her role throughout the film.
When it comes to the negatives of the movie, there is no new content in the film rather, it is just another revenge drama. The length of the movie is exaggerated. The film is loaded with violence with, blood and terror.
Watch "Saani Kaitham", a full Tamil movie, on Amazon Prime. Directed by Arun Matheswaran, the movie Saani Kaitham is well received by his fans. This movie holds adult content with violent scenes.