Salman Khan Dabangg 3 Movie Leaked In Tamilrockers Website
Vignesh Subbaian (Author)
Published Date :

Dec 20, 2019 18:26 IST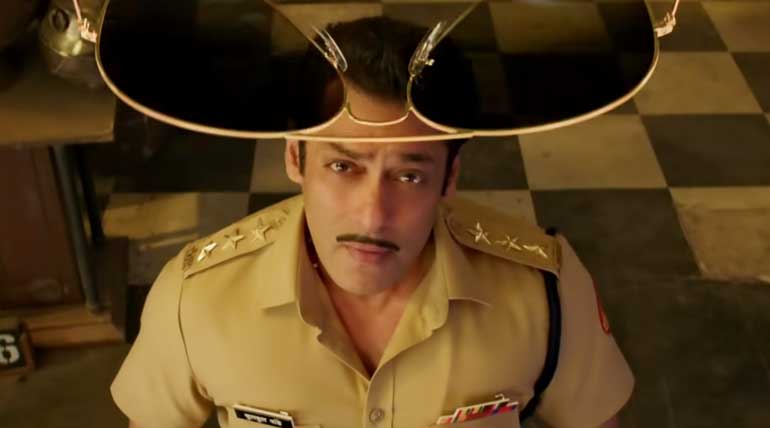 Salman Khan Dabangg 3 Movie Leaked In Tamilrockers Website: TamilRockers have now leaked Salman Khan Prabhu Deva's Dabangg 3 full movie online. Dabangg 3 is the sequel to Salman's favorite and famous Dabangg series.
The first part Dabangg collected 220 crores in 2010, directed by Abhinav Kashyap. Salman's brother was the producer, and it was the highest box office grosser that year. He became the director for the next movie, and it collected 252 crores in 2012.
Now, after a long gap of seven years, Dabangg 3 has been released today with Prabhu Deva taking care of its direction. Salman becomes the producer, actor, writer, dialogue writer, and also the distributor of it.
And the whole movie frame by frame revolves only around him, and everything else, including Prabhu Deva, will only make sure he is doing his part in the movie Chabul well for his fans. But TamilRockers are not with Salman and have leaked the film without his approval. Salman has to thrash the TamilRockers goons with bare chests to make them not do it again.
Speaking of Salman Khan beating Tamilrockers, that is what he does in the full movie of Dabangg 3. In the spare time, he loves his first lover Saiee Manjraker and gives social advice from smoking, dowry to what not.
Also, he never forgets to make his wife Rajjo Pandey, as usual, played by Sonakshi Sinha to shy. Talented Kannada actor Sudeep plays the bad guy this time. He, along with Saiee Manjrekar, are the fresh faces of Dabangg 3 who bring some fresh air to the movie.
Salman, as usual, has songs with Saiee and Sonakshi and even now runs around the trees to love his female loves in the movie.
Prabhu Deva, a talented director, rightly satisfied Salman to bring his machismo character on the screen in Dabangg 3. He, along with Sudeep, must have brought in to make the dubbed versions in South India to do well.
Kotapadi KJ Rajesh, who also produced Hero with SK, is releasing Dabangg 3 in Tamil Nadu. But to his bad luck, Hero was already leaked online by TamilRockers, and now even Dabangg 3 is leaked online to cause him nightmares today.