Sandy Master Everlasting Friendship Before and After Kavin in Bigg Boss Tamil
Sivaranjani Soundararaj (Author)
Published Date :

Sep 27, 2019 13:28 IST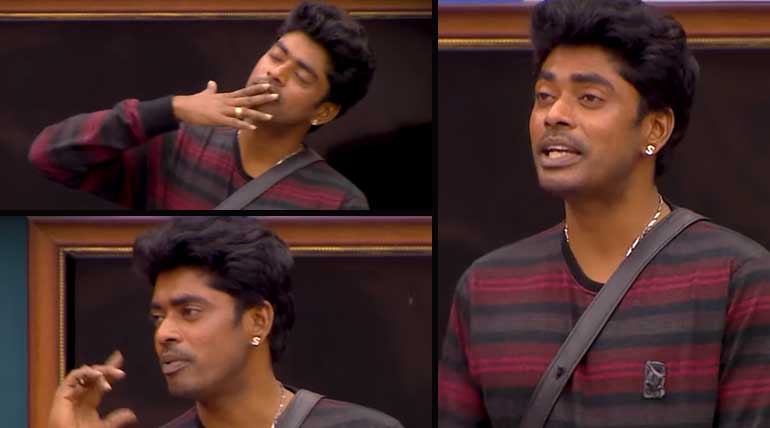 Sandy's Everlasting Friendship Before and After Kavin in Bigg Boss Tamil
Today's Bigg Boss Tamil promo is out with emotional trauma. Kavin walked out of Bigg Boss Tamil house yesterday; the contestants are still upset with Kavin's decision. Sandy master floods out with Kavin's absence; He truly misses him after eviction.
Sandy-Kavin Friendship Before & After Kavin's Eviction
Friendship doesn't change from time. So as their Friendship inside the Bigg Boss Tamil house is not an exemption. Sandy weeps a lot after Kavin's decision to take the offer and shouts him not to go with such a silly idea.
Kavin and Sandy's entertainment is at full swing in the early weeks of Bigg Boss; It goes down once Kavin-Losliya romantic journey overhaul. Sandy is ever cool as always after Kavin's such behaviour with Lossliya. He advised Kavin not to take anything in mind until here. Real Friendship lasts wherever & whatever the circumstances.
Sandy-Kavin enthusiasm is a big hit of Bigg boss; Its impact among people brings smiles in many faces. But the singing, mocking and dancing of Kavin-Sandy is low in later days due to Kavin's issues in the Bigg Boss Tamil house.
Sandy calls Kavin for recovery in many places-BB Visuals. That spirit is the heart and soul of true Friendship; Sandy never failed to prove his Friendship to Kavin's misery days
Love & Friendship in Bigg Boss Tamil 3 Sandy, Kavin, Lossliya
There is no friendship or love without possessiveness. Kavin, Lossliya and Sandy also pass through such difficulty earlier. Sandy balances Kavin's Friendship when Kavin fights cold-war with Sandy sometimes. Sandy understands Kavin more and maintains friendzone.
Why Kavin's medal left unbroken after eviction?
Bigg Boss Tamil Promo 2 highlights Sandy's grievances in Kavin's absence; I will wear Kavin's Medal in the finals- tells Sandy.
Generally, evicted contestants broke their medals before they leave Bigg boss house. But Kavin's medal is left unbroken and he is out of the BB house now.
Sandy emotionally broke out telling that Kavin never fades out of his heart forever. Why the medal left as such? Does Kavin come back to the Bigg Boss Tamil house ? Let us wait and watch the astonishing magic of Bigg Boss.